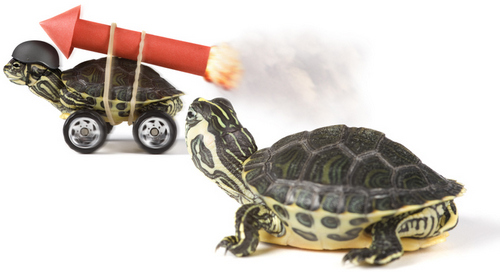 Average ecommerce conversion rates are only 2 to 3% across all sectors and devices, which means the vast majority of shoppers are leaving without making a purchase. Each of these empty-handed departures provides an opportunity for savvy marketers and business owners to substantially increase revenue.
For instance, for a business with 10,000 daily visitors and an average conversion rate of 2.5%, increasing conversions 0.5 points to 3.0% would generate an extra 50 orders a day. With an assumed average order value (AOV) of $100 those additional orders result in $5K of added daily revenue, or more than $1.8M annually.
A marginal increase from 2.5% to 3.0% may not seem worthwhile to pursue, but the aggregate effect over the course of a year can be astonishing. While larger companies benefit most from increases in conversion rates due to scale, businesses of all sizes can profit from incrementally improving conversion rates over time.
Regardless of how much traffic your site receives or what your AOV is, these elements are fundamental to increasing ecommerce conversion rates: