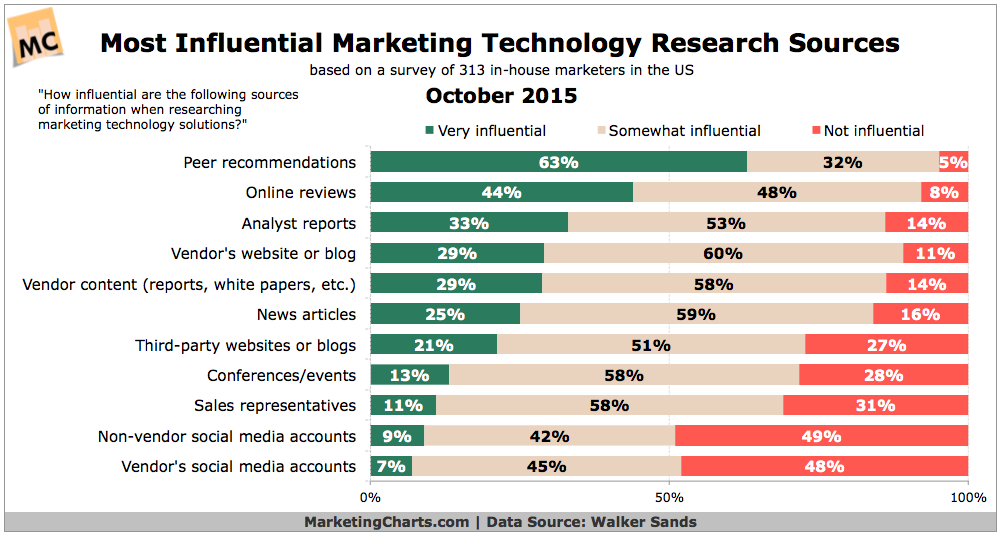 This particular marketing chart shows how social media accounts does little to influence decisions while peer recommendations is an important influence.
What it does not tell you is whether the vendors use social media tools to connect and add value or instead used in traditional methods similar to broadcasting. However, the study also demonstrates that buyers feel that vendors' social activity can help establish a company's credibility.
MarketingCharts.com article refers to the survey:
There appears to be demand for more marketing technology, according to the report, as more than 4 in 10 feel that their existing stack is out-of-date and insufficient."