Scheduling meetings shouldn't require multiple emails. Give prospects and customers appointment scheduling power with a meeting scheduler.
A meeting scheduler is software that facilitates a group of individuals scheduling a meeting easily and quickly.
Rather than having back-and-forth conversations finding a time that works, a meeting scheduler is a link that your team can send to one or more individuals allowing them to see available times for the person or group they are trying to book with.
Here is a list of software
to book appointments online: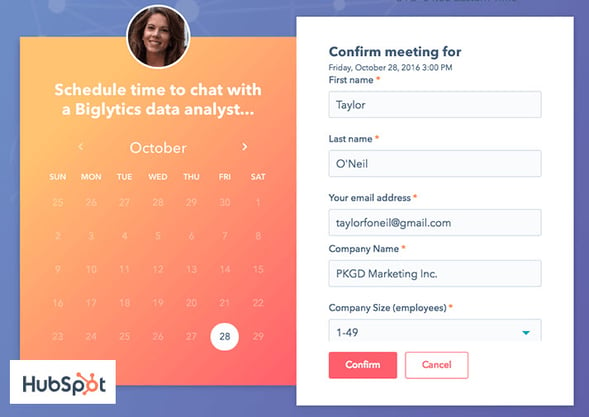 HubSpot's meeting scheduler automatically syncs to your Google or Office 365 calendar, so existing and prospective customers can always find times that work for them and you.
Send group meeting links to allow prospects to schedule time with more than one person in your organization.
No designated sales rep? Set up a round-robin meeting scheduler so prospects can book appointments with the sales rep whose availability works best for their schedule.
As prospects schedule meetings, they'll automatically be added to your HubSpot contacts database, so your database grows and stays organized.
Schedule more meetings and generate more leads by embedding your calendar on your website—no coding needed. Then sit back as prospects conveniently schedule meetings with you directly on your website.
And if you're already emailing with a prospect, include your calendar link in your message to make scheduling appointments convenient (and headache-free) for all
HubSpot is now my favorite scheduling tool - start free here >

Since TimeTrade integrates with both Outlook and Google Calendar, it lets you know immediately when someone has made an appointment. The time slot is then blocked automatically so that there are no overbookings. In fact, if you get carried away with your pencil before checking your calendar, you may find that TimeTrade has already done the job.
It is easy to use, the customer service is outstanding and since my focus is on marketing and service, I appreciate how TimeTrade extends presence online in such a way to make it simple to understand and use by those who want to connect with me. (They even send an automatic reminder to the person who made an appointment.)
The TimeTrade scheduling tool becomes an interactive experience each step of the way for the user as they can input answers to specific questions.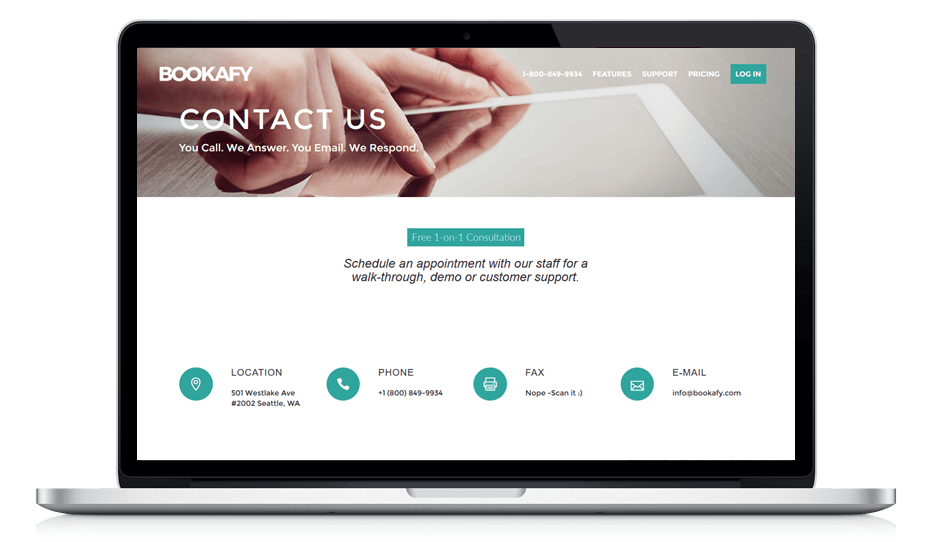 Bookafy was built on the belief that appointments, no-shows and calling to confirm shouldn't run your business– you should!
Bookafy works with small businesses around the globe to simplify appointment setting for a variety of industries including salons, home service companies, wellness clinics, counselors and more.
With Bookafy, your clients can schedule appointments online 24/7 and you will be notified the moment you get a new booking. You can see your new appointments right on your phone or on any of your other calendar devices with our calendar synchronizing with Google, Outlook, Office 365, AOL and many others.
Bookafy also accepts payments via credit card processing. Something I am unable to do with TimeTrade. This is a big plus. Note how customer service is available 24/7 and the company offers are real contact phone number. No mystery. Sure, this company is in Seattle which gives it extra points on my list.
Bookafy starts at "free."



Calendly takes the busywork of scheduling off your to-do list so you can get more done. Thousands of teams across the globe use Calendly to make millions of 1-click meetings every week. Coordinate, connect, and nurture relationships all in one meeting lifecycle platform. Share your Calendly link right from your browser, so you can schedule meetings without the back-and-forth
Calendly starts free.

Easy to Embed - If you already have a website, you can embed a scheduling widget right there so clients can make appointments without ever leaving your site. It's a lot like adding a map, slideshow or poll - just copy and paste a snippet of code into your website builder.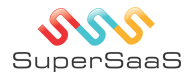 Online booking
Customization options available
E-mail integration
Website integration
Customer management


Website Integration
Easy to use interface that allows you to accept appointments from within your own website. Don't have a website? Don't worry! Every account comes with a free online scheduling page which you can customize.

Easy integration into your website or directory listings with Book Now button widget. If you don't have your own web site, use your Free ClickBook™ Microsite with unique online address. (sample)

Button is placed on the website - no embedding of the calendar available.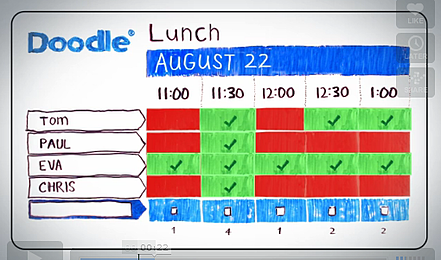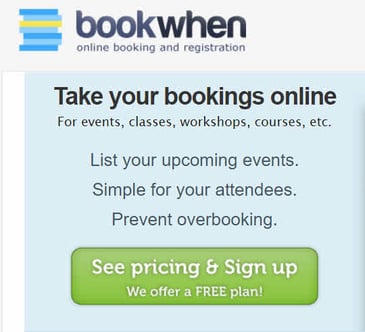 You can have a stand-alone minisite or integrate the whole thing into your existing website.



By using your Scheduly widget, your clients complete the entire appointment booking process from your web site or blog. They are not forced to leave your site, and you are improving your SEO on every newly scheduled appointment.
There are options to collect fees, schedule multiple participants and sync up with your Outlook calendar.


... is on a mission to increase your business revenues, while simplifying your hectic schedule, with online scheduling software. BookSteam allows your clients to schedule appointments online in real time.
------------------------------------------------------------------------------------------------
Which is best? While I am a fan of HubSpot's free scheduling software, you may find another tool more to your liking which suits your business model. In the end, you decide which is best.
Updated 4-2022