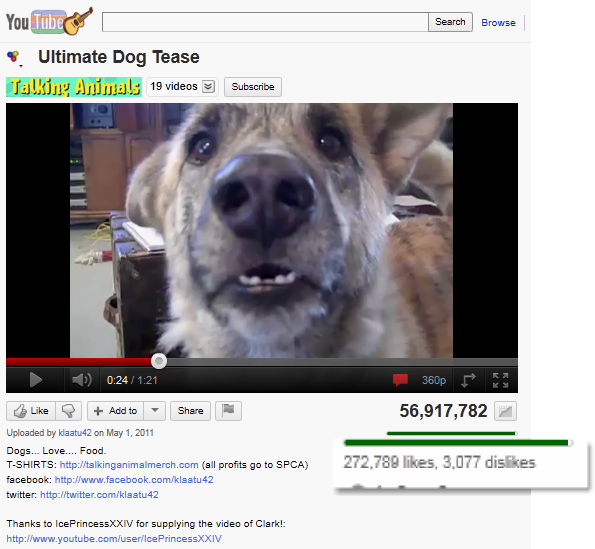 Youtube marketing by the numbers. As you can see, the video has been seen almost 57 million times and was uploaded on May 1, 2011. This video on Youtube offers links in the video description area to the website, Twitter and Facebook fan page.
The video is not "professional" in that it does not has perfect lighting, perfect sound nor a studio setting. I am sure those who are professionals who will critique the video marketing project as a marginal production.
The 56 million views translates into unique visitors since May. Here is a graph from Compete.com which shows an initial large surge but since May the traffic to the website is in a downspin: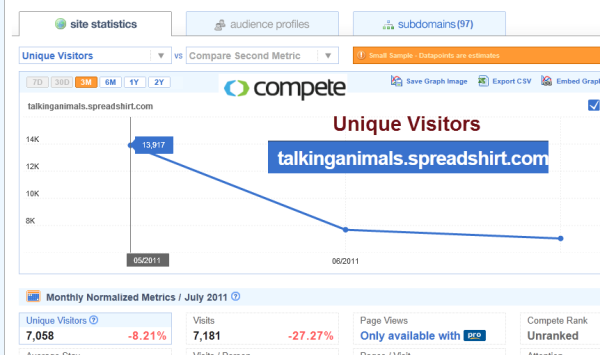 The website has T-Shirts for sale and the proceeds go to a good cause: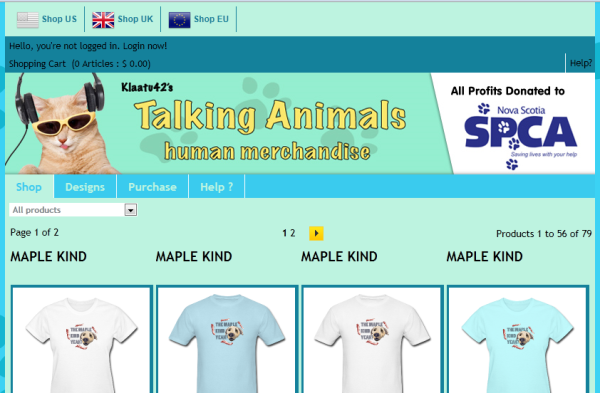 The very funny comedian and voice actor who made the video has 3,769 followers on Twitter (and you can follow him too).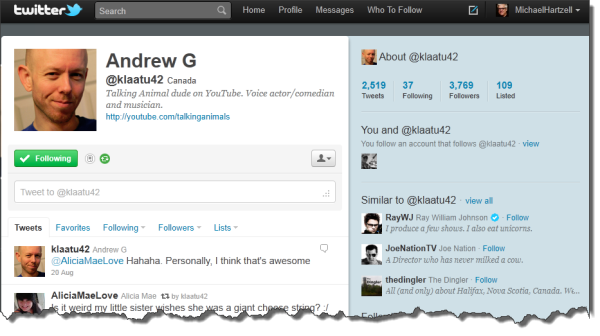 56 million Youtube views have over 272,000 likes on Youtube and 46,837 likes on Facebook. Relative to the total number of views, this seems small. On the other hand, no video would have resulted in no one being aware of this organization with a great cause.
If you believe that Andrew is a talented and funny guy, give him another like. It is a click away: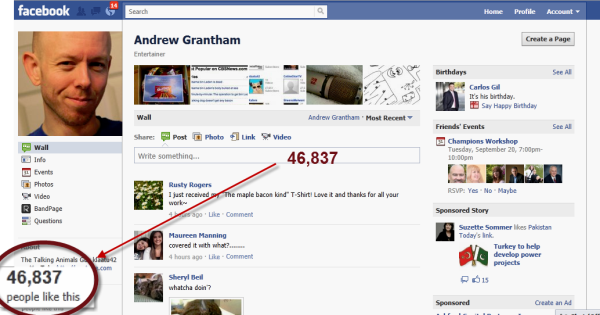 Analyzing the data with old school traditional measurements may lead one to believe this is a failure. 56 million views on Youtube with a .01% click through / like rate is 56,000.
Based on this, if you have 3,000 likes on Facebook from your small business marketing activities, you may feel a bit more satisfied with your results. After all, it is not likely that your video has had 56 million views.
This puts marketing in perspective since the ratio of click throughs, likes, and responses is not quite what newbies may believe it to be.
What is the hoodah about? What has been seen 56 million times? It is about a man and his dog. Watch the video. It will make you smile. This is for a good cause. Buy a T-shirt or mug along the way.
As you create a marketing plan, video is a must. Obviously the video does not have to be a Hollywood production to get attention. Reality works just as well. Don't quit because the response seems low. It isn't as if each view costs any time or money.