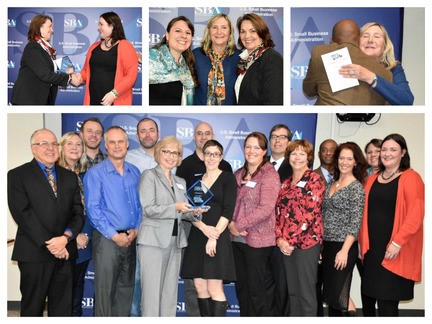 Small business owners begin the journey with hope and determination as they overcome fears and persist regardless of barriers. Fortunately, there are support programs to ensure success.
Fifteen small business owners across the state of Washington graduated from the SBA Emerging Leaders program, a seven-month executive education program for local business on the brink of growth.
"Small business owners often know where they want to take their business, but struggle with how to get there. The Emerging Leaders initiative provides the tools and expert guidance to spark sustainable growth," said SBA Seattle District Director Nancy Porzio.
According to Seattle Emerging Leaders Instructor Mary Marshall, "every $200 the SBA invests in the Emerging Leaders program creates a new job in the local economy."
As you read the names and businesses of the graduates, remember how recognition, celebration, and congratulations are as easy as:
Picking up the phone.

Sharing a blog.

Pointing others to their business via social media or email.

Making a comment on their social media accounts.


Sending a personal "Way to go!" card in the mail. (Yes. The mail)
Or if you are local, you may decide to visit in person on the way to your next destination.
The SBA has done the work and made the announcement. I have added website links for you to click below. It takes less than five minutes to make an introduction and make their day.