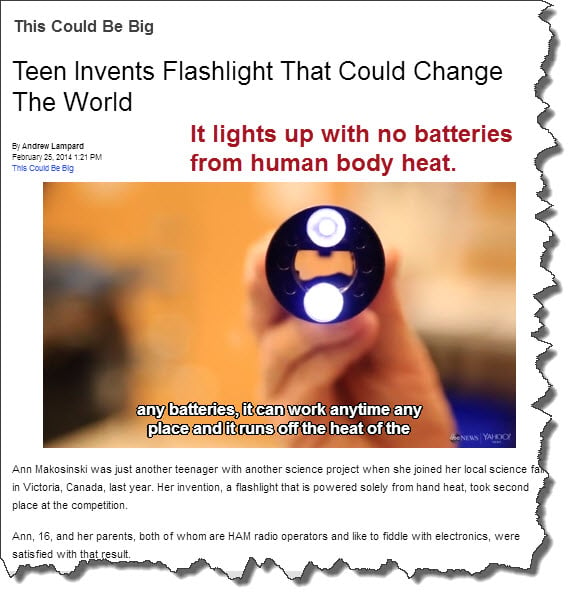 Ann Makosinkski is 16 years ald and about to change the world. She has just invented a flashlight that is powered completely from body heat. She did not win first place at the science fair competition. You have to wonder what science project was in first place.
Is this the first step in many where portable devices will be powered by body heat? Will the battery companies begin doing research to prove that it is dangerous to humans?
Ann realized that the warmth generated by the human body was an overlooked energy source.