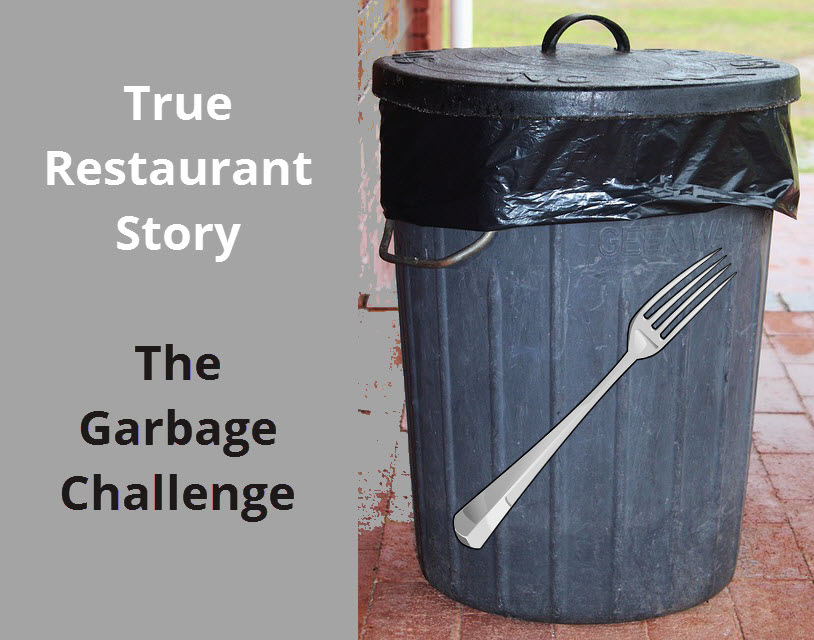 If morale is low in your restaurant and if getting people to smile a rare occurrence, this garbage challenge may be just what you need. The garbage can challenge was something I learned in the 70's. I used it for the next 30 years with great success.
Here is the garbage challenge:
If you are a dishwasher... and I am an assistant, manager, district manager or restaurant owner, you should hope to hear the following challenge:
"I am going to DUMP everything from your dish station garbage can onto the floor. If I find any silverware in the garbage on the floor, you clean up the garbage off the floor. If I don't find a single piece of silverware in the garbage, I will clean it up."