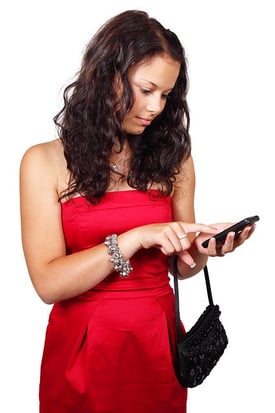 Mobile payments have impacted every type of merchant over the past few years – and restaurants are no exception. Mobile payments are popular among consumers of all ages – though younger demographic groups have been quicker to adopt mobile wallet use and related payment technology.
In 2015, 38.1% of mobile payments users in the United States were aged 30-44 and 30.1% were aged 18-29 (Source: Statista).


In 2015, Millennials controlled 30% of the gross income in proportion to all other generations and their purchasing power is valued at $200 billion.
It's important that your dining establishment is ready to serve these younger age groups that eat out frequently and have an increasing amount of expendable income. Getting on board with mobile wallets and related payment technologies in your restaurant is a great way to attract new diners and keep your current clientele happy.
Restaurants making upgrades to mobile-enabled point-of-sale (POS) systems
A 2015 Hospitality Technology study showed that enabling new payment options and adding mPOS were the top two business drivers influencing their POS upgrades in restaurants. That same study found that mobile wallet capabilities was the #1 functionality they'd be looking at for their next POS upgrade.
If it's time for you to upgrade your restaurant's POS payment systems, consider implementing a system that is mobile payments compatible since more and more diners will expect to be able to pay – and even order – using their smartphone in the coming months and years.
How diners want to use mobile technologies
Not only are restaurant owners keen to adopt the latest mobile technology – customers are eager to use it as part of their dining experiences. A study from Technomic found that customers especially want to use consumer-facing technology in restaurants if doing so speeds up the process of getting their meal or paying their bill.
Here are some other ways that restaurants are using mobile technologies as part of their dining experiences:
Mobile ordering and payment
Loyalty and rewards programs
iPad order kiosks
Facebook ordering
Tabletop "e-waiter" and checkout
Digital menu boards
Games while-you-wait
Online coupons and offers
Using mobile to drive customer loyalty
Two retail powerhouses – Starbucks and Dunkin' Donuts – have successfully used their proprietary mobile ordering apps to drive customer loyalty. Over a two-year time period, Starbucks saw a 100% increase in unique visitors to their locations among those using their mobile app. Over the same two-year period, Dunkin' Donuts had an impressive 456% increase in unique visits thanks to their mobile app (Source: Pymnts.com). Allowing customers to order their beverage or food, log or redeem their loyalty points and pay for their order all in a single, easy-to-use app makes for a great customer experience facilitated by mobile payments.
Restaurateurs confident in their mobile payments investments
What's more, industry research shows that restaurant operators have confidence in their latest POS system investments that include mobile payments technology. In a survey of restaurateurs, Rocket Lawyer found that just 30% thought that customers wouldn't use mobile payments. Therefore, nearly 7 out of 10 respondents think that their customers are ready and willing to take advantage of their new payments technologies. Also, 37% of restaurateurs in this same study said that leading-edge mobile technology would offer new opportunities for them to compete in the marketplace.
Make sure your restaurant is well positioned to enjoy your slice of the mobile payments pie – which is expected to be as much as $33.9 billion in the United States alone in 2016 (Source: Mobile Payments Today). Whether you serve coffee or sandwiches, cupcakes or cocktails, harness the power of mobile technologies to provide a better customer experience that will help you retain your current diners and attract new technology-hungry consumers to your establishment.
About the Author:
Tony Rose is Director of Product Management: Mobile Payments at Vantiv, Inc (NYSE:VNTV), a leading provider of payment processing services and related technology solutions for merchants and financial institutions of all sizes.