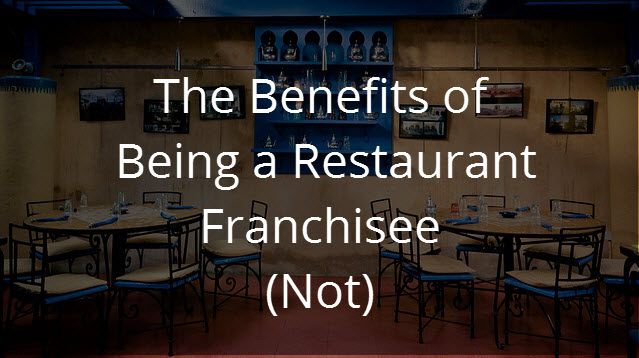 Originally this was a response to an article about franchising on another website. Unfortunately, time has passed and the original website is defunct. The points made about the benefits of being a restaurant franchisee, or not, still matter.
The article (and others enthusiastic about franchising) highlight the benefits of becoming a restaurant franchisee:
Opening or buying a franchise is a fantastic way to stand on the shoulders of giants."

"Franchise owners tell a totally different story than regular business owners, and it's often one of all but effortless success."

"Financial institutions that trust your operation"

"Customers that know your products"

"Support that you can rely on"
Here are my thoughts about being a restaurant franchisee:
I appreciate the hope and cheer the article gave to people who are looking for a way to succeed in business. However, buying a restaurant franchise is not where an advantage can be assumed. Look twice and question everything. (Unless the concept is very mature, very large and even then...there needs to be a review).
A sound franchise with a dependable system may not be enough for anyone interested. The pros will tell you that it is just as important for a good "match" where the franchisee prospect has the right types of skills, talents, temperament and mindset.
The Internet is a blessing and a curse with the pros standing beside the posers. While information and specialized consultants are available, look to those who will give personal support with some type of guarantee. Making a comparison between other options vs buying a franchise is recommended.
While there is truth to the above claims, I know many brilliant people who, over the years, started the restaurant business as franchisees and barely paying the bills (or have gone out of business). Since the strength of a business does not rely on the franchise concept in and of itself, overcoming barriers depends heavily on the owner's skills and knowledge.
Too many listen to such words as "all but effortless success" and reach for the wallet before they are prepared.
I highly recommend "The Franchise Fraud" by Robert L. Purvin Jr. It highlights another side of franchising. There are other great books about "how to", but this book keeps it real so you can make decisions with eyes wide open.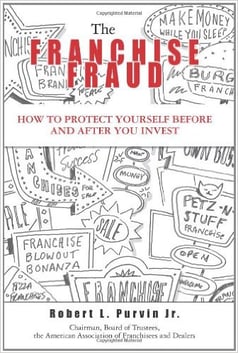 We don't often hear the sad stories from business owners (franchise or not). They are not going to air their "dirty laundry" in public. It benefits no one to air negative and poor results. Sharing failures only magnifies the issues and potentially lowers the value of their business should they find a willing buyer.
Can becoming a franchisee give a head start?
Yes!
Can it save time and effort and help to avoid "re-inventing the wheel"?
Yes!
Can a franchise offer a simpler method and lower the learning curve a system already in place which then reduces the time, trial & error)?
Yes!
Are there sound franchise concepts to consider which have proved successful
Yes!
Does becoming a franchisee reduce the risk?
Not necessarily. It depends... There are more factors to consider... even the geography and demographics has an impact on success, the same as any business... including a franchise.
Buying into a franchise concept might be an advantage, but I would want to thoroughly understand both the potential franchisee and the franchiser before saying "go for it".
The points made in the article are 'hopes and expectations' to look for when evaluating a franchise concept but do not exist across the board for every franchise.
Because the business says "franchise for sale", it does NOT ensure success. It takes just as much savvy, wisdom and work to create a healthy and successful business. You can take a quick quiz here on Entrepreneur.com and get a sense if you are franchise material.
Those selling and giving the impression of 'simple, easy, and automatic' are doing a disservice to the franchise community and the future "partners" of the franchise.
I have seen the best of times and worst of times -- within the franchise community. The primary responsibility of the successes and the failures... was in the hands of the franchisee. (Possibly you)
Regardless of which type of business you buy, have a good attorney and an experienced restaurant franchise adviser who cares more about your future than a sale.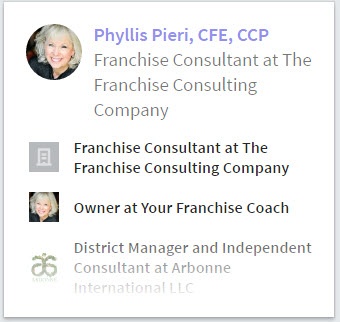 If you aren't ready to contact the attorney or franchise coach yet, there are plenty of restaurant franchises and restaurants for sale to "window shop".