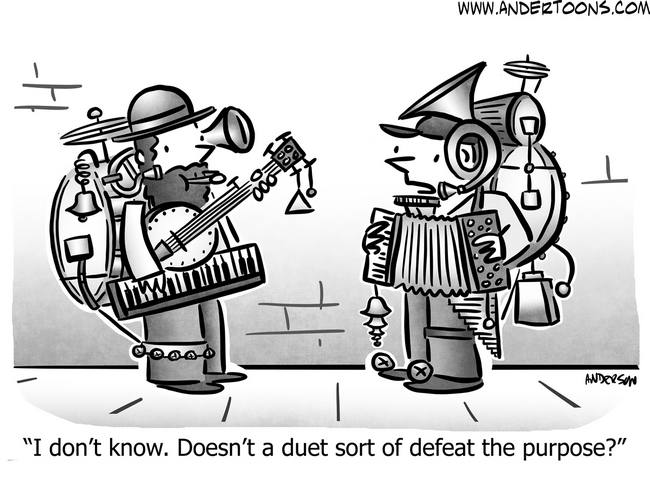 The fewer people you have working for you, the more "hats" you wear.
If there is not enough revenue to support a financial advisor or accountant, one hour the entrepreneur/CEO keeps track of finances and may clean the toilet in the next hour.
This might be irritating? Who went into business to get involved with the "little things?" Wasn't the objective to make decisions and come up with broad strategies and create success?
The reality is that the best entrepreneurs thrive in a multidisciplinary, multi-hatted role ...but the one-man-band business model limits the potential for success.