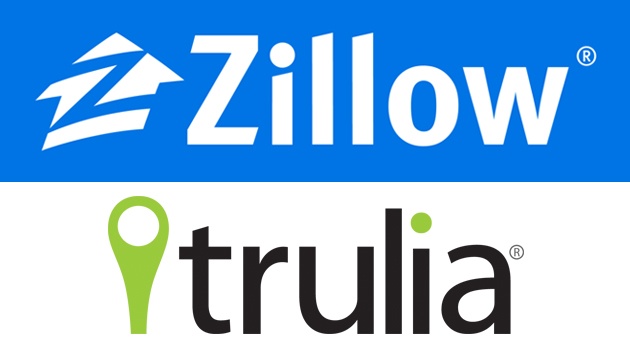 Zillow is a free tool online that almost anyone can use to create a quick and simple restaurant marketing campaign in their local community. You may think of this tool as a real estate website but a guerrilla marketing expert sees opportunities for restaurant marketing in the most unexpected places.
Below you will see maps from Zillow.com. Each map will show yellow dots showing which house have been sold recently. There is an option to choose how recently the homes were sold. This guerrilla marketing tactics for restaurants will come in handy because in essence there is a very targeted market to folks who may not have boxes unpacked, who don't know the area and may have literally no friends yet.
Those new to the neighborhood are ready for an introduction. It is a great guerrilla marketing idea to be their first friend. Having a special invitation to celebrate their arrival into the community is important to creating a relationship. Dig out paper plates and cups as a donation and offer a memorable experience beyond expectation. What would be in a "move-in kit"?
If you know where someone lives and you know they have just purchased a new home, it would seem it is time to be down right neighborly, don't you?
The return on investment by doing a direct mail piece is tremendous because you can tailor the message specifically to the new home owner's particular need.
Here are results when searching on Zillow.com today in a variety of cities. I can't vouch for the accuracy and it is unsual to see Houston so low.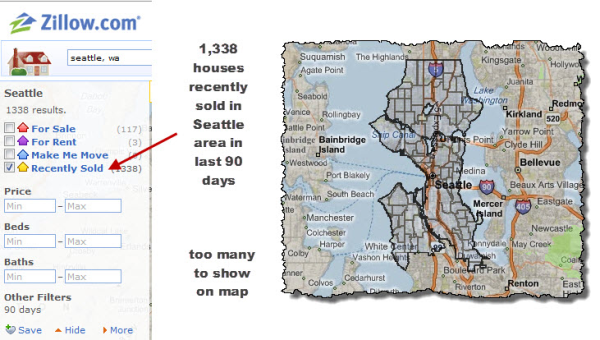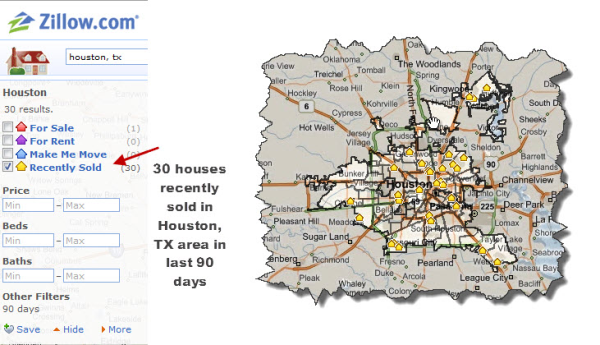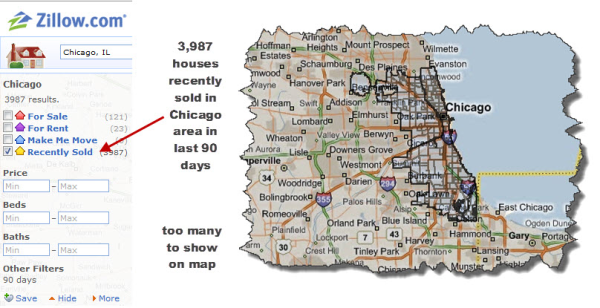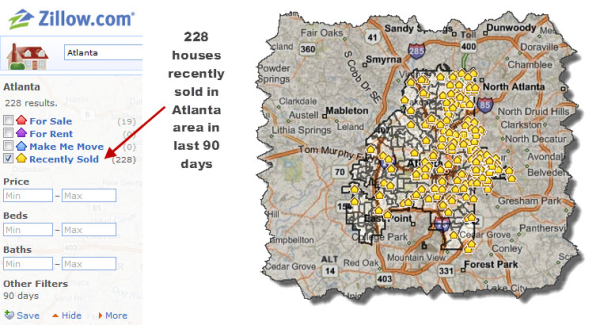 What is it that a restaurant could offer to leave an impression to last forever? That depends. In the old days, when someone would move into a neighborhood, the community would make cakes, pies, casseroles and cookies and deliver them to the door with a special welcome.
It seems like a lot of trouble. Then deliver a care package by mail. Here are direct mail for restaurant marketing options.
Zillow.com is easy to use but if that doesn't get it done, try Trulia.com. There are other realestate websites which offer the same information.
Once the restaurant marketing system is in place to invite the new home owners to the restaurant, then it will be time to look at the homes based on income, around lakes, near baseball fileds, around golf courses, etc.
Where are the people? Where do they hang out? Where can you send and invitation? What is at the top of their mind?
Maybe they are already looking for your restaurant and just don't know about you.