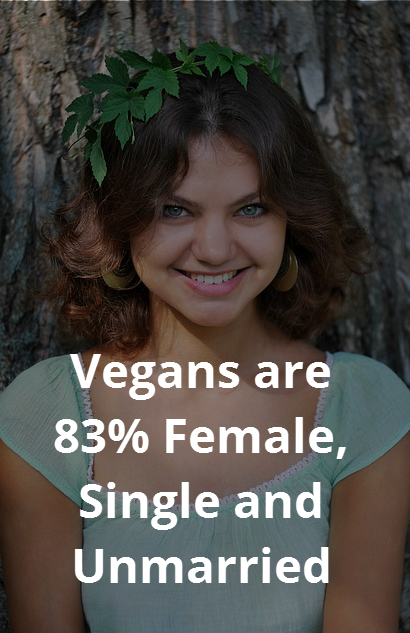 Who are vegans? If you know the answer to this question, you know exactly how to createe your marketing campaigns. The data shows that when you meet a vegan, 83% will be female and most have no children and are not married.
If you want to serve a specific niche, this is one that offers up an opportunity on a platter.

Researched and produced by Advanced Physical Medicine - Chicago Chiropractic.
If you want to meet men, go to a meat department. If you want to meet women, go to the produce section.