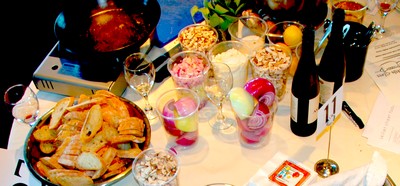 True story of how restaurant marketing success happens when you least expect it and appear as if it were magic marketing.
Twenty years ago or so...
Table to table, family to family, I walked through the dining room.
I love this aspect of the dining room cruise and look at:
The things. Are they as expected?
The people. Are they in happy mode, more than satisfied, do they want for nothing?
To test the second, it is necessary to capture a glance and maybe even a few words need to be exchanged. Those words can't be canned. They must be sincere. The body language must scream "I care".
Table by table I walked the dining room cruise.