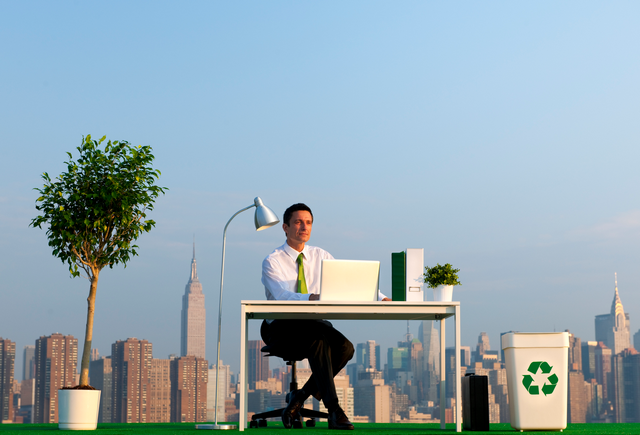 It's no secret that sustainability is en vogue. This is especially true when it comes to commercial real estate trends.
Employees are asking for greener offices, and managers recognize the productivity and health benefits of green design.
Creating a greener office space doesn't need to be expensive or time-consuming. If you're interested in crafting an eco-friendly office, there are a few quick, easy ways you can get started:
Increase Employees' Exposure to Natural Light
Invest in Live Office Plants
Reduce Unnecessary Energy Use
This article discusses how you can kickstart these three initiatives in your workspace. Take action without delay, and happier, more efficient employees will return your investment in sustainability.