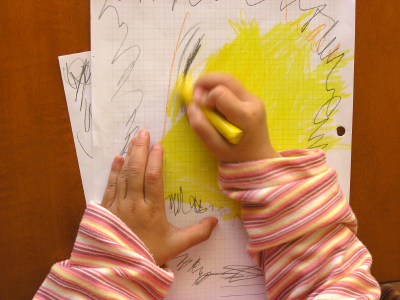 Outsourcing design jobs can be difficult. You want to get as much bang for your buck without sacrificing the quality of the work. Design jobs can also be very subjective. You'll want to work with a person who understands your vision for the design and can translate that to something that works for you. To achieve this, you'll need to find a talented designer who'll fit your style of work and who'll communicate with you as often as you need it.
Here are a few approaches to getting design work completed to your satifaction without paying big dollars.
Design Contests
One way to attract graphic designers for your project is to conduct design contests. You will get potentially 5, 10 or even 20 designers creating something for you.
However, the downside of this is that design contests can attract a lot of inexperienced, mediocre designers. Talented designers who are great at their job don't usually get interested with design contests unless they offer large prizes.
Some examples of websites where you can host design contests are Crowdspring, DesignCrowd and 99Designs.
Crowdspring
With Crowdspring's system you post a design project with a minimum of $200 award, plus a listing fee and 15% project fee. You can provide feedback to your favorite entries and work with the winner until you're happy with the final output. One of the big draws of Crowdspring is that it has a lot of members. Each contest started can get an average of 110 responses (from around 10 designers). If you don't get at least 100 responses, or you're not happy with the output you're getting from designers, you can get your money back, minus the listing fee.
DesignCrowd
DesignCrowd lets you post your design project, description, deadline, and budget. This website has over 33,000 freelancers registered on it. The minimum budget required on a design project should be $150, and the site gives money-back guarantee minus a $40 fee.
99Designs
99Designs is a website where you can post a description of your project and freelance graphic artists can compete for a chance to work on it. You can provide feedback on the work of the designers. As always you will get the copyright of the design that wins your contest.
While these sites have a wide network of membership among freelance graphic designers (especially 99Designs), they're often criticized for encouraging designers to take the risks of speculative work. The designer can end up pouring a lot of time and effort on projects that do not guarantee payments.
Project-Based and Hourly Work
Since design work is highly collaborative in nature, it pays to have a good working relationship with the graphic designer of your choice. It takes some time and effort to find a designer that you can work with, but building a good working relationship that you can bank on for future design needs will save you more time and money in the long run.
Depending on your need, you can hire freelancers on a per-project or hourly basis. Generally, if you have an ongoing design project or projects that can stretch out for months, it makes more sense both to you and to the designer to opt for an hourly rate. On the other hand, if you just need a designer for small projects (a logo here, a banner there) it makes more sense to hire designers on a per-project basis.
To help you monitor the progress of the designers that you hire, you can opt to use time-keeping and monitoring tools such as Time Doctor and Odesk. These are very useful tools in keeping an eye on an online team working together on projects.
Finding Freelance Graphic Designers
If you're tight on budget and looking to outsource some design jobs on the internet, there are several websites that may help. Some of the more popular ones are oDesk, Elance, Guru, vWorker, and Staff.com.
oDesk allows prospective employers to post job openings on their website free of charge. They just charge an additional 10% on top of worker's rates. Freelancers send ther cover letters and resumes to you through the site. You can also view reviews of past clients so you can screen applicants more efficiently.
oDesk gives you an option to hire either at a fixed hourly rate or on a project basis. The software that they offer logs the hours that contractors spend working as well as captures screenshots that are uploaded to their server. oDesk also accepts job postings for different fields other than graphic design.
Elance allows you to post a job description which can be publicly viewed by contractors. You can also contact and send a job description to a contractor privately. Elance has a broad user base and it's popular for getting employers in touch with qualifed professionals looking for extra projects. Elance provdes you with features and tools that can help manage different projects like graphic design, writing, programming, and more.
ELance provides you with a virtual "workroom" where you and contractors who work with you can easily share files and leave comments in order to make online collaboration easy.
Staff.com provides a similar service but is more focused on helping you hire long-term workers for online projects. It aims to connect prospective employers with quality workers from different parts of the world.
You don't need to spend thousands of dollars to get a design job done. If you're willing to put in the effort to find the right people you can get design work done on a tight budget.
About the Author: Rob Rawson Co-founder of Staff.com. Staff.com is a global recruitment platform to get access to top level talent from any country around the world. Global Nomad · http://www.Staff.com