Timing is everything in the restaurant business. The Glympse app tracks where someone is at and shows their speed and location. It offers better accountability for those delivering meals or if you can convince a customer to participate, you can watch them on a screen and have their meals ready exactly when they arrive. The mystery of "where are you... district manager?" goes away with the Glympse app.

Take a look at how I am tracking Jason. He is not speeding --- good. He does not have to call and say he is stuck in traffic. The delivery will be on time... one more happy customer.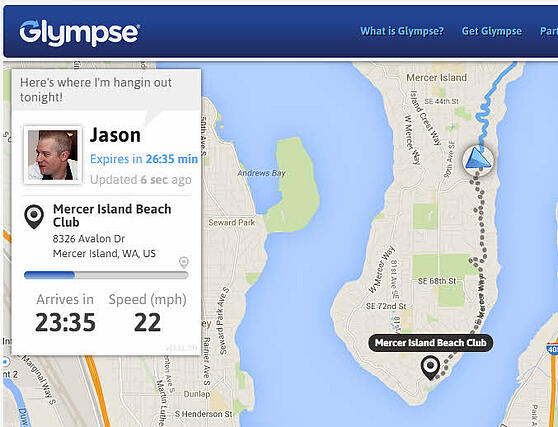 NBC's Today host Matt Lauer picks Glympse as one of his
recommended apps to use on your smartphone.
Flexible
Mobile, tablet, or desktop, anyone can receive a Glympse – no software or setup required.
Your Location, Your Friends, Your Terms
Glympse is a fast, free, and simple way to share your location in real time with the people you trust.
Send a Glympse to your friends to let them know you're on your way. Request a Glympse of your friend who is always running late. Create a group for your family reunion.
Set a duration, pick a destination, choose the recipients and hit send! Glympse will take care of the rest.
AWARDS & PRESS
★ 2014 Webby Award Winner
★ "Glympse is one of those apps that's ingenious in its simplicity, insanely handy to have around, and just a little bit fun to boot." – CNET Reviews
★ "Glympse: The Coolest Thing Your Smartphone Can Do" – Fast Company
★ Named one of "15 Best Mobile Apps of 2011" – Mashable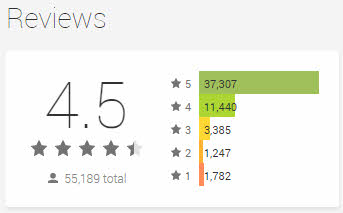 Reality:
The objective is to help people communicate. There will be those who love the attention and appreciate being noticed and watched --- and others who will avoid this app. Which are you?
While driving, how does this seem safer than texting? Doesn't such an app seem just as unsafe? Will your delivery team be safe?
And if you have multiple restaurant locations, will you require your field leaders, coaches, managers and the like to include this app on their smartphone? If there is low faith and trust, I believe you will.
Forgot to mention how much it costs. It's free.
What creative ways can you think of to use Glympse?