Splick.it Beacon is a small wireless transmitter placed inside the restaurant. When a customer with a restaurant's app walks in, the Splick.it platform can capture the customer visit, reward them with loyalty points and send a message to the phone. In addition to enhanced marketing capabilities, the platform can also release orders to the kitchen in real-time as the customer walks in.
This is my favorite feature and what caught my attention:
Geo-triggered marketing - The Splick.it Beacon allows marketing and informational messages to be sent when someone is going by or walking into the restaurant. Those messages push directly onto the smartphone and tablet's home screen when the customer is within a configurable distance up to 150 feet of the beacon. This is especially useful in mall settings, airports and dense urban areas.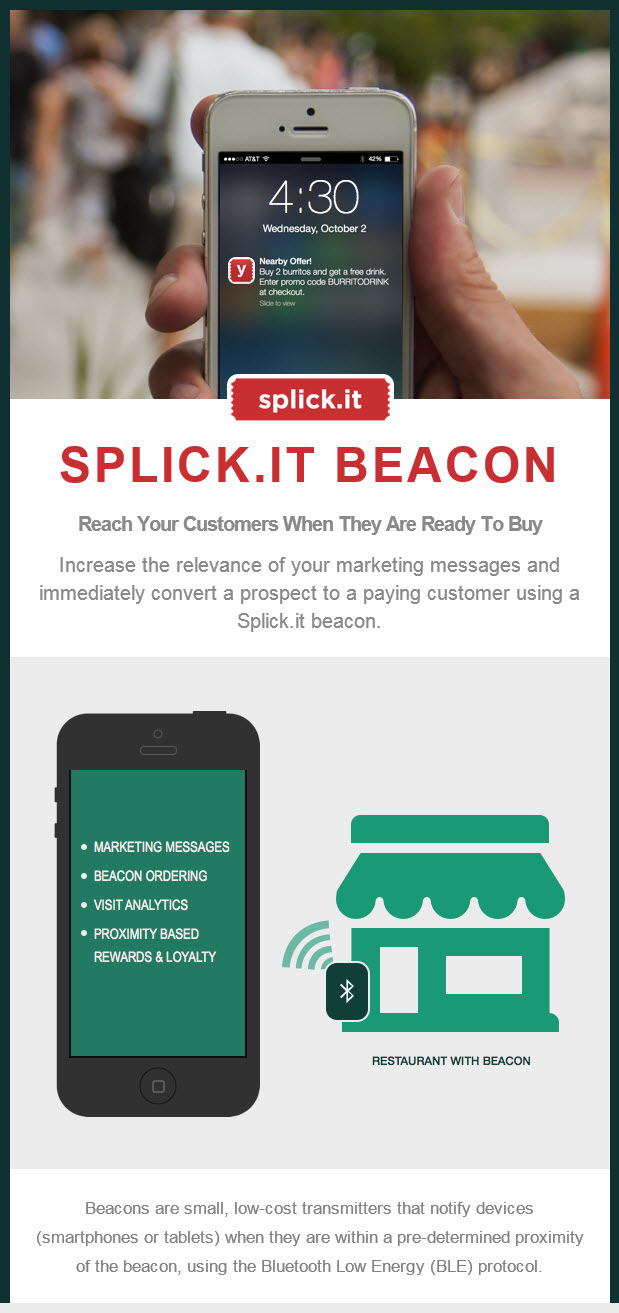 The Splick.it Beacon and integrated software works in two ways. It allows restaurants to enable geo-triggered ordering and geo-triggered marketing. The platform also provides advanced analytics so restaurants can learn more about their customer's preferences and behaviors.
The video quick review:
What looks interesting to you?