Do you know anyone who has an obsession about a restaurant? When guests go out of their way to share stories about the flavors and team, sales double. I know this for a fact because I have done it many times. When such a restaurant is found "worthy", people make up excuses for why they should go again.
There are a few restaurants I appreciate and go out of my way to share. One restaurant at the top of my all time favorites is Salty's Seafood Grill. While we love the Redondo Beach Salty's, yesterday it was time to visit Salty's in Alki.
After lunch yesterday, I was compelled to do more than just give a comment card. A comment card seems boring. If a picture is worth a thousand words then a video is worth 100,000 words.
Celebrate Salty's with me here:
No doubt, you wish I lived in your town. You could show me how amazing your restaurant is and I could be inspired to rant and rave as I do every month about Salty's in the Pacific Northwest.
If you haven't yet tried Salty's, it's time. They have a whole floor of banquet rooms for private dining to accomdate larger groups in Alki. Redondo is our favorite place for a "date".
What does it take to make someone who has been in the restaurant business 30+ years celebrate and share? It takes heart & soul. That is what the teams at Salty's has... Heart & Soul.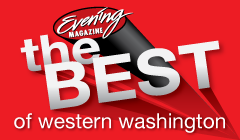 2013 BEST Seafood (#1 out of 85)
2013 BEST Brunch Winner (#1 out of 104)
2013 BEST Outdoor Dining (#1 out of 52)