Before Thanksgiving, thedailymeal.com asked their readers to vote for their favorite pizza chain, out of a list of 100 throughout the country. From the smaller guys like Jet's Pizza and Hungry Howie's to the big guns like Domino's and Pizza Hut, just about every pizzeria that would consider itself a chain (even a few with less than 10 locations) made their way into the survey.
Close to 1,000 people voted for their favorites, and in the end one surprising chain found its way to the top. Who was at the top?
1. California Pizza Kitchen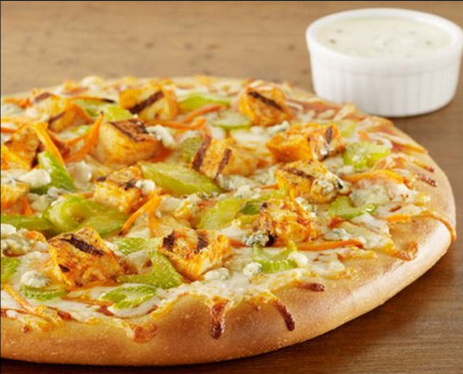 By a stunning two-vote margin, California Pizza Kitchen can officially claim to be America's favorite pizza chain. Founded in 1985 in Beverly Hills, Calif., by attorneys Rick Rosenfield and Larry Flax, the casual dining chain is renowned for its innovative pizzas, including the barbecue chicken pizza, which is now ubiquitous but was basically invented there. They're constantly expanding and also do a lot of community outreach and fundraising, and the menu is loaded with gourmet pizza offerings like Thai Chicken, Habanero Carnitas, and California Club, and seasonal offerings take advantage of what's in season. Small plates, wine flights, and salads like caramelized peach with pecans, cranberries, and gorgonzola have a distinctly fine-dining feel, but the approach is always casual and fun. So congratulations, CPK, you're America's Best Pizza Chain!
(Credit: California Pizza Kitchen)
In order to be #1, you must do everything that the California Pizza Kitchen is doing and more.
Or does this matter? While thedailymeal.com is no slouch online, to take such a minor sampling relative to their visitors and the general marketplace seems more like a way to create a new headline where they can sell more advertising. Truly you will not take too much stock in the article. (But you will bookmark the website as a reference.)
This non-scientific study is a reminder to ask: "Which is the favorite in your town?"
It is possible that you have the best but know one knows. If that is the case, it is time to download restaurant marketing plan forms and rethink about how to connect with the community.