Whether you're a Traditionalist, Baby Boomer, Gen Xer, or Millennial (Gen Y), Unlocking Generational Codes by Anna Liotta will change how you perceive others and enhance your relationships with everyone you know.
After working with those from ages 15 to 72 over 30 years, I can personally attest to the importance of understanding generations.

Unlocking Generational CODES is the key to understanding the people around you—young and old and in between. Generational expert Anna Liotta will take you on a journey of how members of each generation think, behave, and engage.
Both in her book and her presentations, Anna teaches you how to overcome the "generation gap" so you can effectively communicate and develop meaningful relationships with members of all the generations in the workplace and in everyday life.
You will learn:
The five areas that make up CODES: Communication, Orientation, Discipline, Environment, and Success.
What defines each generation, including pivotal events and experiences that shaped it.
The truths and lies behind generational stereotypes.
How various generations define work ethic.
How technology can bridge or break down generational communication.
The secrets of selling products and services to the different generations.
What you need to know as a manager to find and retain new talent.
How to transform your knowledge about Generational CODES into success in business and life.
Unlocking Generational Codes will enrich your life as you finally come to understand: "What Makes the Generations Tick and What Ticks Them OFF!"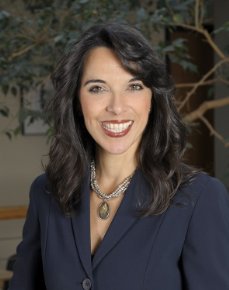 Anna Liotta, is an award-winning speaker, consultant, and author who engages and energizes national audiences with her practical strategies for attracting, growing, and retaining top talent and loyal clients from every generation.
Her unique interdisciplinary approach integrates the crucial elements of communications, sociology, business psychology, and demography.
Her expertise and approach have helped such companies as Pike Place Fish, Microsoft, Seahawks, Intel, Wells Fargo, Office Max, United Way, Merrill Lynch, and the Federal Reserve Bank of San Francisco. Anna holds a Master's degree in Interpersonal Communication and has over fifteen years of experience in the field of intergenerational communication and leadership as a consultant, coach, speaker, and author.
As an author, professor, and blogger, she imparts a clear understanding of how generational demographics are changing the landscape of business.
Resultance keynotes teach audiences how to: • Understand the four generations they partner with daily—Traditionalists, Baby Boomers, Generation Xers, and Millennials. • Recognize Generational Moments™ that reveal understanding of different generations' perspectives and how they may cause breakdowns and upsets. • Develop specific approaches for successfully recruiting, retaining, motivating, and managing a multi-generational workforce. • Design and implement succession planning and effective knowledge transfer for critical employees at every level in the organization.
Anna is highly recommended and you can buy her book here:
Unlocking Generational CODES:
Understanding What Makes the Generations Tick and What Ticks Them OFF