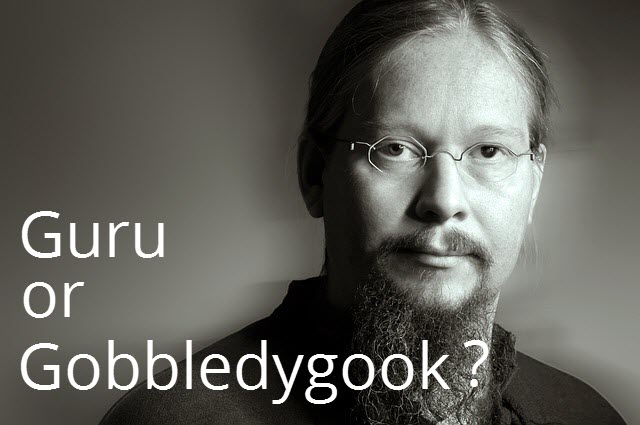 Guru is a buzzword in business and internet marketing you may use to describe someone. Or maybe it is a term you use to describe yourself.
Interestingly, the word guru originates in Sanskrit.
- Gu indicates darkness.
- Ru indicates destruction.
A guru is considered "a dispeller of darkness".
Anyone able to shed light (dispel the darkness) on a topic for another might be considered a guru.