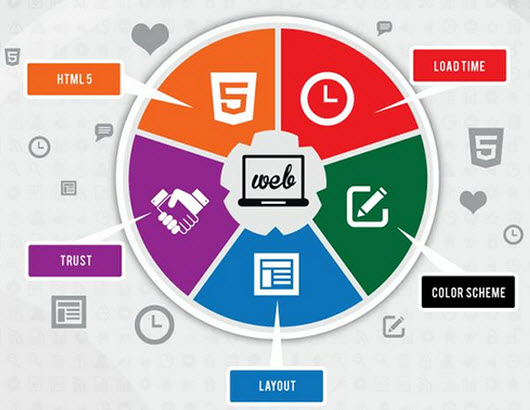 Website design has become more important and it has also become much more complicated. In the 1990s, an innovative business owner could figure out how to make a basic website and customers would be happy. It was simpler then.
A lot has changed. The idea that a business owner can run a company and manage an effective website at the same time is unrealistic. This is also why so many companies have turned to professionals to help them meet their performance goals with growing business with the Internet.
A savvy and skilled pro understands the importantance of a good web design. The tweaks a professional inbound marketer make will seem like small, inconsequential changes. Poor choices can actually have a negative impact on your traffic and conversions.
What are the best choices? Red Website Design gathered data to answer this question in the easy-to-follow infographic found below. It should help you better understand which part of website design impact users the most so you can properly plan, prioritize, and optimize your site.

It is important to trust but verify and drill into the reference links. If they prove to be valid, it may be time to step out of the 1990's, make the necessary changes to improve the website.
I am not a fan of green but the numbers say to pay attention.
What do you think? Is there truth in this data?