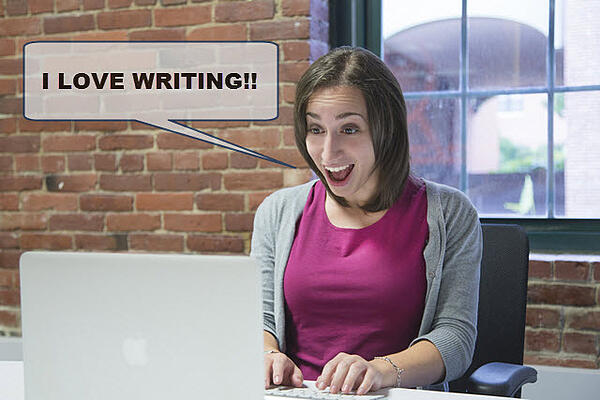 Either you have no time, low skill, or prefer to avoid writing. You realize that without an article, blog, ebook, white paper, special report or declaration... there will be no progress. Writing is involved in any form of marketing. Who can you hire? Who will help you?
Here is a short list of companies that will help you get an article, blog, white paper or eBook written. :
ContentRunner.com - Transparency is exactly what users and writers want in a writing marketplace. They give you the ability to set the price and have tools that help you manage your content. ContentRunner.com takes tremendous pride in maximizing writer payments through low transaction fees. They have a unique approach... worth a look.,
Zerys.com - A very large resource of writers. The software system is design to match your needs with the right writer(s). Caution... There are awesome writers and there are those who are not so awesome. You get what you pay for. It is recommended that you test a little and find the gems before you go to far.
WriterAccess.com - Can go beyond simply providing content for you. If you are interested in having someone manage your content, they have special service packages to fill the need. Or keep it simple and order your content one at a time.
TextBroker.com- Text Broker is fairly popular and has writers around the world. Again, testing the system and writers first is only to your benefit.
Godotmedia.com - This company will get your attention when you read "free trial to win you over" and "unlimited revisions". Their pricing has a starting point listed but I imagine for the higher quality content, you will need a quote.
Verblio.com - Verblio has a monthly fee for writing one blog per week. They are focused specifically on blogging so if you have a bigger project, move on.
Writtent.com - Writtent prides themselves for doing the necessary research, internal website linking and offering top quality content. They have packages which may keep the little guy from diving in but if you have tested the cheap companies, you will understand why it is important to invest. If content is truly King, then you will invest accordingly.
These are only a starting point for you. There are hundreds of options. If you find one that looks interesting and would like me to take a look at it, send me an email here.
There is much to consider. Your vision, readers' personas, and the purpose of the article. (What action do you want the reader to take?)
If your goal is to provide information for education, then you will be tempted to act like a library, museum or wiki. This may be helpful to the reader but is not beneficial to your company. Business can't survive on good will and rainbows.
If you slant your article to be full of hype and a big sales pitch, be prepared to own a website that becomes a lifeless tomb.
Not all writers can balance between the best of both worlds. Which is why of course you pay an inbound marketing pro to help you find the sweet spot between education and sales.
If you focus on "Don't just sell. First, make their day!", you will listen, understand the needs of your readers and offer something that compels them to take action.
As to who will write your content? I have enough confidence in any of the above resources though not every website may be a perfect match for your project. Don't dive in until you have asked them questions by phone or email. If you do not get a satisfactory answer, move on.