If you introduce yourself as a broker, you may see eyes dart back and forth as the person you are talking to looks for an excuse to escape. "Broker" in almost any context means "sales person". The exception is when someone is already interested in buying or when they have something to sell.
Introducing and branding yourself as a broker is similar to branding yourself a doctor. Doctors are more respected. Both "broker" and "doctor" are generalized labels which leaves more questions than answers.
In the new world of data and media, everything is indexed, including your services. When you dig deeper into Google's keyword ideas tool and ask for suggestions for terms related to "broker", there are many ideas provided: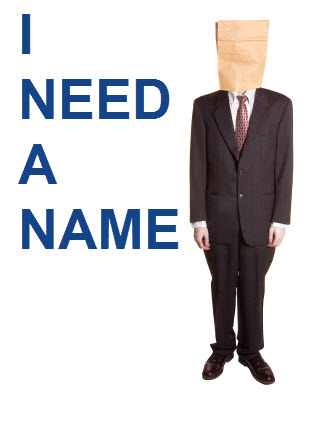 For each word or phrase searched - Here are the number of searches per month (at the time of this article) :
forex - 823,000
interactive brokers - 110,000
cfd - 74,000
home broker - 27,100
mortgage broker - 27.100
online trading - 18.100
brokerage - 18.100
gun broker.com - 14.800
stock broker - 14,800
brokers - 14.800
stock trading - 12,100
insurance broker - 12,100
insurance broker - 9,900
real estate broker - 9,900
mortgage lenders - 8,100
gun brokers - 8,100
trading online - 8,100
business brokers - 8,100
stockbroker - 8,100
brokerage account - 6,600
customs broker - 6,600
power brokers - 6,600
interactive broker - 6,600
pacific boat brokers - 5,400
forex broker - 5,400
virtual brokers - 5,400
online share trading - 5,400
online broker - 5,400
avon auto brokers - 5,400
If you are a business broker and about to rebrand your business (and personal brand), you may be considering a term such as "Legacy Brokers". In your world view, this is perfect.
As you can see by the list above, most humans searching are thinking about:
Online trading
Guns
Boats
Mortgages
Homes
Forex
etc.
Your effort to create a domain name and be identified as a broker will fall short since their world view is much different (and specific).
Spend enough money, build enough fan base and you can create a brand recognition. (Hopefully)
When considering your personal branding and/or professional branding, consider the ideal buyers, geography, and search engines. The more quickly they have recognition, the more quickly they can decide if your business is relevant to their needs.
If you are in a situation that requires you to say: "I am a broker, let me explain to you what that means", the explanation may or many not of interest.
'Broker' is not the only term or phrase that is ineffective because of being too generic. Culture, fruit, builder and security are a few other examples.
Animal names
There has been a trend over many years to name businesses after animals. Animals can represent characteristics of a business that people easily relate to. When it is time to share and/or search your business, a buyer may not find "Zebra businessname" since your brand name will most likely not rank #1 in search results. The animal "Zebra" wins almost every time.
Seth Godin has a few thoughts about naming a business as you build a brand. Here are articles by Seth I appreciate:
Jay Conrad Levinson and Seth Godin got together with Jeanie Levinson with a great article about naming a business:
A Quick Guide to Naming Your Business
If your are ready, be sure to research social media account names. If you own the domain name but the social media accounts are not available, you may have trademark issues before you begin.