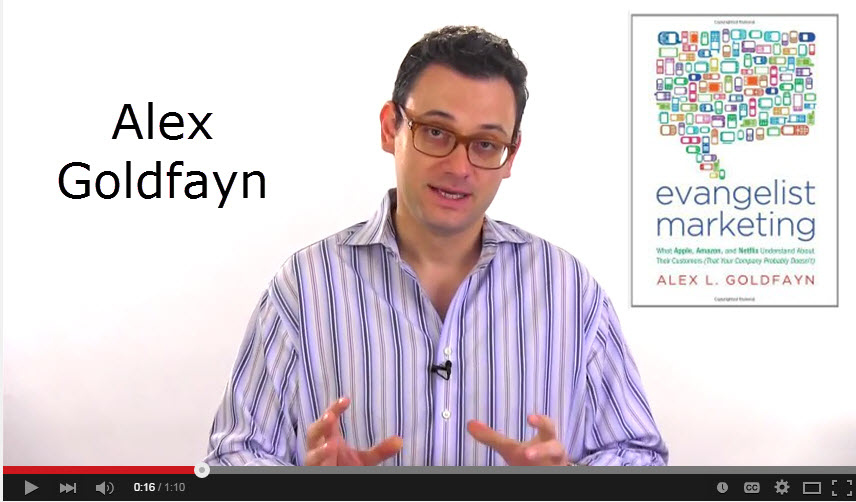 Waiting 20 days to watch 20 videos is too long to wait. Here you have all 20 wrapped together and watch them in 20 minutes. Marketing tips at their best from Alex Goldfayn.
About Alex Goldfayn:
Author of Evangelist Marketing: What Apple, Amazon, and Netflix Understand About Their Customers (That Your Company Probably Doesn't
Alex Goldfayn is the CEO of the Evangelist Marketing Institute, LLC., a seven-figure revenue growth consultancy which Alex runs from his home. Clients include Lenovo, Amazon, and Logitech, but Alex's most frequent client is the privately owned small and mid-size companies between $3 million and $300 million in revenue. This kind of client grows between 10 and 20 percent per year as a result of the applying Alex's techniques.
Alex lives in the Chicago area with his wife and five-year-old twins. It's immediately obvious that Alex's wife, Lisa, who raises the kids and takes care of Alex's many needs, works much harder than he does!