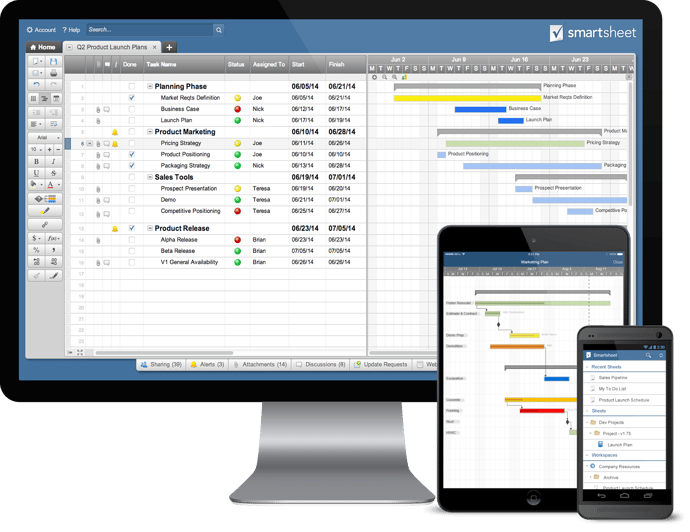 What may be better than a spreadsheet is Smartsheet.com. You often ask why it's difficult to use a spreadsheet on your iPad or PC Tablet. (Think Smartsheet) You don't want to be limited to data and software on your one computer. (Use Smartsheet online) To share your valuable spreadsheet online with others and control access, add Smartsheet to your toolbox.
This may become the ultimate entrepreneurial tool next to TheBrain.
Software has a learning curve. Tonight I was helping someone who got trapped inside a software program and unable to escape. The time would have been better spent starting a new trial of Smartsheet and building more opportunity online to collaborate. With the many training videos and knowledge of the "old spreadsheets", the learning curve with Smartsheet to fast and easy.
In this brief overview, you'll get a quick introduction to key Smartsheet features to help you begin collaborating today. You'll learn how columns & rows, attachments, alerts & reminders, and discussions are different in Smartsheet -- and how these features let you securely work together with an unlimited number of people.
With millions of users in more than 175 countries, Smartsheet helps businesses of all sizes improve productivity, collaboration, and efficiency.
Your next simple steps:
They offer value and contribute to the world (and your community) quietly behind the scenes. Give them a shout out and thank you.