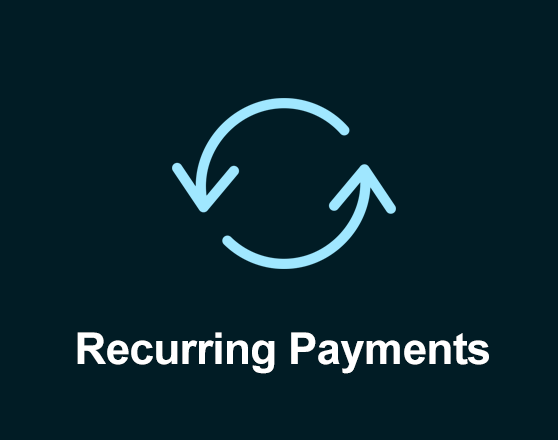 For customers to automatically make payments with recurring billing, you will need a merchant account which offers this option. By offering the option to have regular payments with automatic billing, customers have one less thing to be concerned about and can instead pay attention to the more important things in life.
Here are three easy options for automatic recurring billing:
Automated Recurring Billing (ARB)
An Authorize.Net value-add solution that allows merchants to create a recurring billing schedule or "subscription" for the purchase of goods or services. The merchant enters transaction and customer billing information, specifies a billing amount and billing interval and ARB does the rest, automatically generating subsequent transactions for the duration of the subscription. For more information about ARB, please see http://www.authorize.net/arb .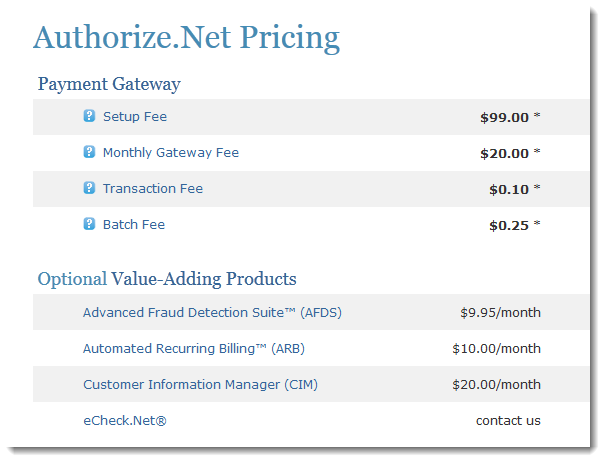 To purchase Authorize.net services, you will work through a reseller. I recommend using Santa Clarita Consultants for merchant services.

Dharma Merchant Services goes bigger. They believe business can be a force for good, and stand behind ideals of social responsibility. Fair Pricing. Honest Practices. Doing the Right Thing. Business isn't just about the bottom line — happy merchants make for a happy workplace. By cultivating a culture of commerce with compassion, Dharma Merchant Services benefit our community of customers and partners as well as their employees. Watch the video and learn more about how the mission and services:
Dharma Merchant Services has great pride as they offer:
Low, fair terminal pricing with no long-term leasing
No early-termination merchant services fees or long-term contracts to lock you in
No annual merchant service fees, monthly minimums, PCI compliance fees, or hidden fees
Free online access to your account
How Recurring Billing helps your business
Increases cash flow with on-time payments
Improves customer service and retention
Eliminates late fees and past-due follow up calls
Securely stored information eliminates duplicate data entry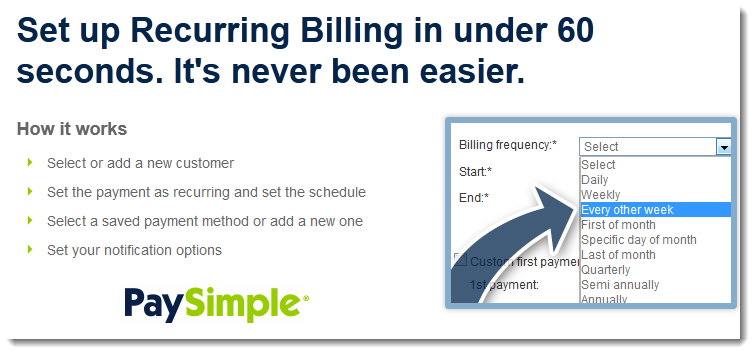 When you use PayPal Subscriptions and Recurring Payments, your customers can purchase automatically recurring subscriptions from your website, or even using a link in an email!
Subscriptions and Recurring Payments is a low-cost way for you to accept credit card and bank account payments for content site subscriptions, newsletter fees, club dues, or recurring donations, and can be fully integrated with your website in a few easy steps. Subscriptions and Recurring Payments is only available for Business or Premier accounts.
What are the benefits?
Save time and money with PayPal's hassle-free Subscriptions and Recurring Payments:
Easy to implement - flexible and automatic billing frees you from sending invoices
No up-front costs - you'll have the same low fee schedule used when you receive other PayPal payments
Sell with ease - PayPal maintains detailed transaction records on our website
Improve buyer experience - with customizable buttons and secure payments, happy customers become repeat customers
Recurring billing in PayPal is pretty simple. Here is one of the best videos to show you the step by step process.
Fusebill is an automated, flexible and affordable billing and payments platform that solves "real world" billing problems. Ideal for mid-sized companies with existing customers, startup pricing is also available.
Between these five options, you should be on the road to recurring billing customers. Don't forget that because the billing and payment process is automatic, you must still apply the five essentials to business success to keep them happy for the long term.