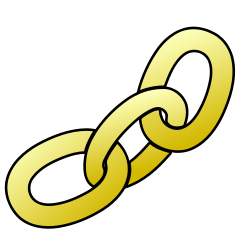 Most Internet marketing experts agree that getting ranked on Google is: Link building. What remains a mystery and a matter of opinion is where, when, how many, what is quality and what really matters.


Since the goal (which is repeated over and over again by Google) is to give people exactly what they are looking for, we will prioritize service to people as when creating a link building campaign.

If you don't have the budget to hire an expert SEO company or link building service company, you will find the following instructions very helpful.
The link building process:
Write down your best and most important word or phrase people are interested in.
Write any and all words & phrases that has to do with that keyword.
Circle everything that has an online community attached to it.
Cross off all other words or phrases which are not connected to community.
Google the words and phrases which were circled one by one.
From the Google search engine results, these website pages will go on your list.
Create a list of about 200 websites.
Once the list is created, you will begin link building.
Starting with the first one, ask: How can we get a link on this. website? -

Each website and page will be different as each business and webmaster or editor has a different purpose.

Get the link – Be personal and direct as possible.
Make a phone call. Understand first how will create a win-win.

Write a real email, not a copy & paste. Be personal, no hype, explain your goal (and win-win).

If it is a guest article, send them both the request and an article at the same time.

Follow up 3 to 4 times as needed. Follow up is crucial.
What is a quality link?
Your own common sense judgment is a big part to decide if it is good or bad.

Don't link to sites that "suck".

Is there contact information on the site?
Is there a history and are real people available to connect with?
Is it desirable?
Does it appear to be something you would be proud to share with others?

"Plain" is ok but the quality of content on the website must be awesome.

Is it relevant to your industry?
Other thoughts to remember for building links on the Internet
There has been a big game change with text links. Vary the anchor text to be other than keyword specific. Keyword specific links and no other links can be traced and become obvious.
Make interesting comments on relevant blogs. Be serious, offer value, being a part of the online community must be part of your online activity.
Search engines are evaluating pages individually. Linking across subdomains can have an effect on SEO. Include internal links.
There are many quality directories for communities and industries which help people find what they need. They offer value and offer linking opportunities. Beware the junky directories which offer little value.
For biggest impact, focus on fewer keywords. Dominate by focusing on one vs. trying to grow authority for many. Usually there is a limited amount of time and finite resources which if you spread too thin will have little impact. Focusing on just one primary word or phrase that will have impact might be the best plan for your business.
Initially focus on less competitive words or phrases. When budget is low and time restricted, the other alternative is to dominate for less competitive words or phrases. While the number of searches are typically lower, ranking well for many begins to add up. Over time the longer phrases begin to gain ranking for the more competitive terms.
Popular ways to get links:
Guest blogs
Quality directories
Resource website pages – these are good sites to visit, go here.
Authorship – Google
Interactive Content (such as contests or polls)
Badges
Email Newsletters
RSS Feeds
Link Recovery (use the crawl error report from Google)
Social Media
Blog commenting
Forums (Stick with quality and relevance)
Sponsorships (these come in all shapes and sizes)
Press Releases
Personal Outreach
"Natural" Editorial Links which are the result of great content on your site.
Note: These have varying degrees of benefit for SEO. They can all add to the online portfolio of your business. Remember to prioritize people before the search engines.
Some experts believe that citations and no-follow links have impact on SEO. They add to the online presence and shows there is a variety of activity where people are talking about your company. (A citation is when they mention your website and company but do not include a link.)
There are a variety of tools which help you track links to your website. 1) Hubspot has a link tool built-into they system. 2) MOZ – Open Site Explorer 3) Majestic SEO. These are three of my favorite from the many keyword ranking tools on the market today.
Social media tools can be used in ways to help build links though not where to build them. Social media offers opportunities like never before to connect, make introductions and invitations. It is a place to share content on a guest blog article which has a link and potentially give more authority as others visit, appreciate and share the content. Link building and social media are two different methods for gaining leads, referrals and traffic.
The easiest way to think about the future of creating an online portfolio of links to get ranked in the search engines is:
RELEVANCE - Add to the conversation, share valuable resources, but most important of all… be relevant.
There you have it. A process to build links to your website, and strategies to set you up success in the future.
In essence: Be relevant, create something grand.