To gain more understanding and cooperation from others, using clear writing is one of the most important skills that you can develop in business. Effective communication and writing are key factors in career success. Writing is already a part of your daily activities and you may be unknowingly doing more harm than good.
Why is business writing so important?
Written communication in the workplace
A great deal of the workplace communication takes place via email, instant messenger, and text messages much more than spoken interactions. Also, business presentations, websites, leaflets and others, all require high quality, clear and effective writing. To help you with your business emails you can use the Email excellence tool.
Professionalism and promotions
Professionals who can write in a clear, concise, and effective way tend to have success in the workplace. The higher you move up in an organization, the more likely it is that you will be responsible for writing formal documents, proposals, employee evaluations and other important reports. If you haven't demonstrated a proven ability to write effectively, you might find yourself overlooked during your promotions.
Communication problems and misunderstandings can occur as a result of bad writing. Those who are not able to write clearly often send the wrong message, simply because grammar and syntax problems can change the meaning of what they are trying to say. Choosing the right words and using proper grammar can greatly reduce the possibility of misunderstandings. You can take advantage of tools such as White Smoke and Verbix to check spelling errors, grammar, style, and to edit and improve the content of your writing.
In business, being able to write well and effectively is a necessity. Improving your business writing is one of the most important investments you can make in your business career. Knowing how to produce well-written content is essential to communicating effectively, winning business, and setting yourself apart.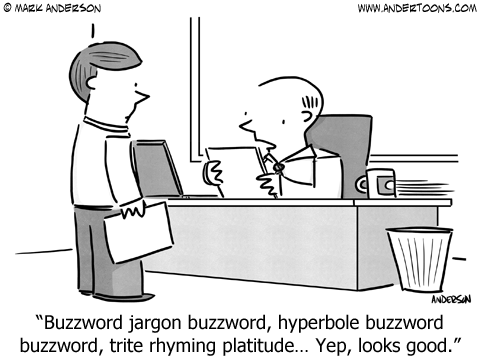 Not everyone is a skilled writer, but luckily, everyone can improve this skill. Here's how to write simply, clearly, and precisely.
Tips to improve your business writing:
Be direct and concise
In business, succinctly presenting your ideas saves your reader time and sharpens your argument. Cut every unnecessary word or sentence. Be prepared to get rid of information that is interesting to you but not to your readers. Many times you can be writing for someone where the word count is important. You can use the Easy Word Count tool to keep track of your word and character count and make your writing brief and to the point.

Avoid jargon
Business writing is full of industry-specific words. While these terms are sometimes unavoidable, they often don't add any value to your writing and can reduce the clarity of your message. Never use a big word when a simple one will do. Always make sure that your work is easy to read, you can use the Readability Test Tool or Academized to help you write and edit clear content to make it more readable for your readers.
Read your work and edit
Check your writing for grammar, spelling, and style. Sometimes it can be difficult to spot mistakes when you're close to the work. Leaving your writing for a short period and then reading and editing hours later or the next day makes it easier. Proofread and carefully edit your work by taking advantage of Bigassignments and Oxessays as editing and proofreading tools for your business writing. You can also have someone in your workplace to read your work. A fresh pair of eyes can help you improve your writing.
Practice
Like every skill, writing requires practice. You should read well-written material every day, and be attentive to word choice, sentence structure, and flow. Use writing tools such as Scrivener to help you structure your writing and get in the habit of writing every day.
Remember that even if you have the best ideas in the world, you will lose those you want to impress if you can't communicate them properly.
About the Author
Gloria Kopp is a digital marketer and a business consultant from Manville city. She graduated from University of Wyoming and started a career of business writer, now she works as a content manager at Boomessays. Gloria is a regular contributor to such websites as Engadget, Essayroo, and Huffingtonpost.