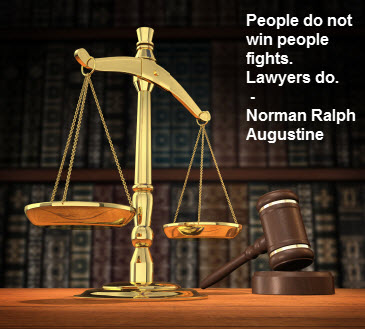 Change is certain in business but is often difficult to manage. Considering all aspects of the law while managing critical business issues will require an experienced authority who can help smooth the impact of change by providing guidance in how to structure the new and protect against the bad.
Every business owner or CEO needs guidance in solving business issues such as:
• Business ownership changes
• Succession planning
• Estate Planning
• Partnership disputes
• Hiring, managing or terminating employees or contractors
• Limiting liability in customer relationships
• Doing business online
• Leasing of space or equipment
• Managing Board of Directors and/or stakeholders
• Purchasing, selling, or merging a business
• Protecting intellectual property
• Raising money
• Asset protection and estate planning
• Trademarks
These are not issues. In fact, many of the issues are sitting on your desk NOW. Who is the right person or company to trust when it comes to matters of your business? There is little margin for error.
Get your guidance from someone who undertands both business and the law. Watching out for your bottom line while ensuring the legal aspects are covered. Have a conversation with Michelle at Equinox Business Law.

Equinox Business Law is a firm that breaks away from the typical law firm. They have business expertise, understand the issues well and offer flat-fee General Counsel Services billing structures. This helps a business owner balance business and law without breaking the bank.
Equinox Business Law Group PLLC is a local law firm that uniquely combines legal advice with real-world business experience, enabling business owners to make decisions that balance opportunity and risk. This video shares a little more about Michelle Bomberger and Equinox:
What is impressive is that you get the same advantages a big firm offers and the responsiveness of a local partner at a predictable cost. Because they are as committed to your needs and goals as you are, you never have to worry about missing an important business opportunity.
Hundreds of growing businesses throughout Washington have rely upon the experience and savvy of Equinox attorneys to make the right decisions for their business' future.
Here is a video clip from Equinox Business Law which educates employers about hiring "contractors". It is an overview of the requirements for classifying workers as independent contractors versus employees in Washington state. Should the person you hire be considered a contractor? or an employee?
By Michelle Bomberger, Managing Attorney, Equinox Business Law Group

Entrepreneurs and small business owners call me for assistance to which my response many times is: "Call the attorney... yesterday." Last minute calls increase the cost and lowers the opportunity for solutions. Yes, it is true that lawyers are not the first person people want to contact. There is certainly a fear of the unknown when dealing with the law and attorneys which is why Equinox Business Law's unique way of doing business is so valuable.
At least one or more of the business issues from the list above will occur in the coming year. Please prepare. "Mike, I was too busy" just doesn't cut it for something of such high importance when there are people such as Michelle and her team ready and able to help.
You can meet the team here.