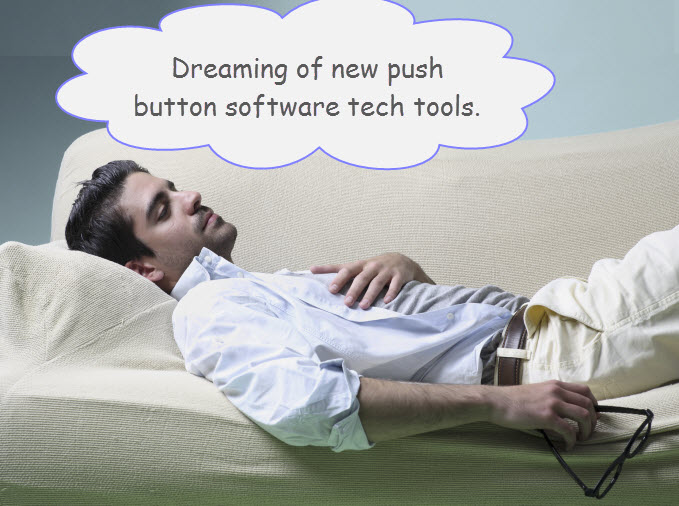 The never ending supply of push button tech tools baffles even the best entrepreneur. Success is not always based on acquiring the latest software program. Just as the electric screwdriver is now a way of life for the construction worker vs. the manual screwdriver so is the importance for having the right software to stay competitive.
There are limits and over-consumption can create a mountain of trial and error. Even the latest social media tools change the platforms so frequently that retraining and more retraining minimizes profits even though sales may increase.
How to choose the right software at the right time?