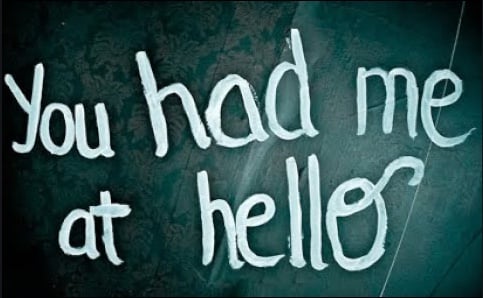 What defines an ideal B2B Business Development Leader? You've consulted with your team, and you understand your customers' needs with the job description written to perfection. You receive a flood of applicants, all claiming they are highly skilled as a customer-facing leader.
Measuring up with similar resumes with various account experience,
How do you know they are the right fit aligned with the company's growth goals?

What about the "people culture"? Do you hire for the internal culture "fit," or for your customers' slam-dunk, homerun guaranteed success and build your culture around that?

How do you verify that the person you are interviewing is THE ONE to lead your customers' success?
Paramount to identifying the best candidate for the role (and a company fit) is defining your interview checklist, starting with "instant chemistry" as a top priority.
Instant Chemistry
The person you hire to lead your most valuable asset – your customers' will be one of the most amazing people you ever meet, and you will know it.
Why?
Because of the ease with which their authenticity oozes from their interaction with you. You will know because inside of ten minutes, they will have earned your trust. At least enough trust to keep your mind from wandering off questioning why you scheduled the interview and how much you dreaded it in the first place. Suddenly they become your best friend, someone you want to play tennis, golf, and recreational sports you never considered before. It feels natural because they earned your trust, precisely one of the core principles of an ideal Business Development Leader.
Instant chemistry is powerful, so don't ignore your intuition.
The Ideal Scenario
When you have customers lighting up your phone, asking, "Where has this person been all my life?" You know you've hit a gold mine.
The real test is when your internal customers, cross-functioning teams, vendors, AND your CFO are also fans. In a ideal scenario, a great Business Development Leader leads internal and external customers in parallel with a velvet glove.
They are consistent 24 hours a day. They don't suddenly turn on the charm for customers and cause friction internally. They are graceful, forgiving, naturally charming, and they maintain healthy relationships holistically. You close out your day knowing that they always have your customers back, but more importantly, they are a visionary advocate for both sides of the coin.
Be Unreasonable
When people think of the word "unreasonable", they automatically define it as someone being out of control, they are not in their right mind, and you wouldn't want them leading any customer engagements.
What if the opposite were true? What if being unreasonable, really meant not playing it safe?
If you play it "safe", you can guarantee more of the same, but if you want YOY company growth, the company needs a Business Development Leader that understands how to define and lead unreasonable growth goals. That might sound counterintuitive since we are conditioned as humans to define "reasonable" goals. Or better yet, "achievable" quotas.
Who defines "reasonable" or the sales "quota"? Is it the VP of Sales? Is it the Senior Leadership Team? Is it recommendations from the Sales Manager? Are those goals established with a baseline understanding tied to a customer's desire to create and develop a long-term partnership with you? Or is it tied to your company quota goals that are preordained based on what has been done in the past and tacked 20% on top of it? Do you have thorough knowledge about how your customer plans to evangelize, utilize your product, platform, service, and team to meet customer business requirements?

When you have a Business Development Leader that drives an unreasonable goal, you know you are on track to exceed what's considered standard. What is the standard? Standard is defined by someone that sets the goals, and their entire focus becomes just that. Once goals are established and accepted, it's almost impossible to exceed the limits of that mindset.

Be mindful of candidates that tout quota accomplishments – this is a person focused on getting customers to write a check, not building a long-term relationship tied to customer business requirements. I have witnessed countless recruiters, and HR leaders require candidates to provide a reporting manager's contact information in a typical reference check. It's considered a red flag when applicants list "colleagues" instead of hiring managers.
In addition to reporting managers, what you should look for in a Business Development Leader is someone willing to open their customer Rolodex and contact them as a reference. Find out what makes that leader unique by hearing it directly from the customer. Do your research and get permission to ask their customers first. It might be challenging in some cases to talk with a candidate's customers, especially if it is the competition, but be creative. Most of all, – be unreasonable.

Customer Obsessed
To be a great Business Development Leader, they must raise the bar to think outside-the-box and start with a customer-centric mindset first and leave the status quo at the door. This person doesn't just make the company money - they exemplify the companies' values, integrity, and increase revenue without draining company resources while pushing the envelope on behalf of the customer. Their behavior is contagious while remaining in control regardless of how great the challenge is.
This leader eats, sleeps, and lives in a customer-obsessed world, yet balanced with accountability for themselves and others. They naturally get inside the customers' world by listening before building. Predetermined products and services don't define the customer's needs - the customer validates the need to build a product. You want proactive listening in a great Business Development Leader, not reactive. If a leader is reactive with a customer, they disempower their ability to lead. By default, and in the absence of proactive behavior, the customer will lead. It's the exact opposite trait you want in a great Business Development Leader. Balanced customer-obsession is an art form, not an act of desperation.


Boundary Champion
There's a fine line but a clear boundary when it comes to managing a customer successfully. If the Business Development Leader doesn't hold the line, they will find themselves (and taking you with them) in a situation where the customer drives them right off a cliff. Once they let a customer lead them over a cliff (usually brought on by agreeing with them too much) - it's over. They might as well pack up their (now virtual) office and either resign the account to another colleague (who suddenly looks like the next best thing since sliced bread) or suggest an alternative resource.
Either way, chronic agreement with a customer (usually to avoid conflict) only fosters conflict. And, by the way, this isn't just for external customers.
This is regarding ALL customers. Everyone in your company is as much a customer as the companies that underwrite your paycheck. When you show up - you show up for everyone, not a select few when you feel like it.
When a Business Development Leader consistently shows up and is present with every interaction - others show up or ship out. Therefore, the person who leads your external customers must be the same in that 24-hour clock—no bait and switch behavior.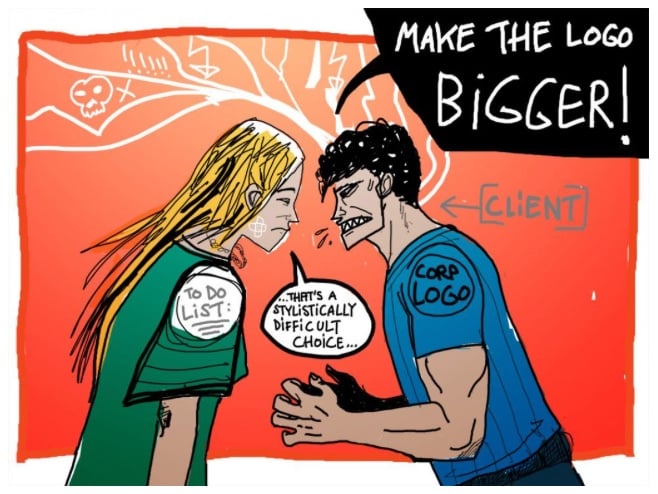 Source: Mars Dorian
In Summary
The ideal Business Development Leader is:
a Visionary

a Big Thinker

Focused

Strategic

A diverse portfolio of industry experiences

Cross-manages with ease

Holds themself and others accountable with the highest degree of integrity

Understands a sense of urgency with a bias for action

Punctual

Calm and steady under pressure
These characteristics are less about skill, although some of them can be learned. Most are soft skills that are becoming more important as time goes on, especially during a global pandemic.
---
**Note Appendix:
Gravitas
"Gravitas" is rarely used in job descriptions for new-hire searches yet is one of the most critical attributes a Business Development Leader should naturally have. Do you ever hear hiring managers asking recruiters:
"Could you "superior gravitas" as a requirement in the job description?"
Rarely. If you can, I would love to hear from you.
Most people think of having gravitas as an attribute or skill for the board room, court hearings, special events, etc. Experiences that are not an everyday occurrence that a person can prepare for well I advance. But, what about events that candidates don't have time to prepare for? Can they deliver bad news as well as deliver good news to a customer? This is a similar way of phrasing that dreaded interview question:
"Tell me about a time when you had a great customer experience, and tell me about a time when you failed with a customer and how you resolved it."
No one likes this three-part question, especially if a negative customer experience reflects poorly on them. They know the question is coming, and they've thought about it in advance of the interview, but cringe at the thought of sharing it when asked. Why? Because it's easy to rattle off positive customer experiences assuming they have an excellent record of accomplishments, then it is digging into their head to drudge up something they tried to forget. Or they chalked it up to a lesson learned, never to have a repeat performance of it. They've crafted the perfect response in advance.
You want a candidate that is just as good at delivering bad news as they are at delivering the good news. Sharing good news with a customer is exciting and enjoyable so we do it the minute we find out - no delays. In fact, it's challenging to hold back - it becomes the most important task at that moment. Then there is bad news like a data security breach a, a Cyber-attack, unexpectedly over budget, and personnel conflicts where the customer doesn't want a project manager, engineer, or otherwise on the team anymore. Worse, what if they don't want the Business Development Leader on the team anymore, but they still believe in doing business with the company? Having more wins than losses is based on a solid strategy, including matching the right leader for each specific customer.
The reality is, there will be losses. How your Business Development Leader manages the losses is critical and memorable to outside and internal customers.
About the Author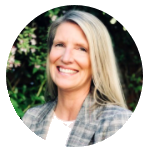 Trina Bergquist is passionate about being the voice of the customer and driving technology partnerships. She has cross-discipline experience spanning multiple industries in technology. Her 15 years of experience includes leading strategic programs on the client and agency side with companies such as Apple, General Magic, Levi's, Nike, Microsoft, Motorola, Sony, Bell South, AT&T, Razorfish, and Digitas with an emphasis on AI, ML, and speech recognition.

Trina is a senior customer engagement and channel development strategist focused on customer-centric organizations who thrive on driving value through emerging technologies. Extensive experience across multiple industries in technology, end-to-end digital, partner channel marketing. A pioneer and life-long advocate for artificial intelligence and speech recognition. Able to forge critical partnerships needed to drive measurable business outcomes for both client and agency side.