A sign on my wall helps me to remember what entrepreneurs can do to achieve success. While it seems simple and certainly not all inclusive, the sign offers a reminder for why some achieve success and others fail.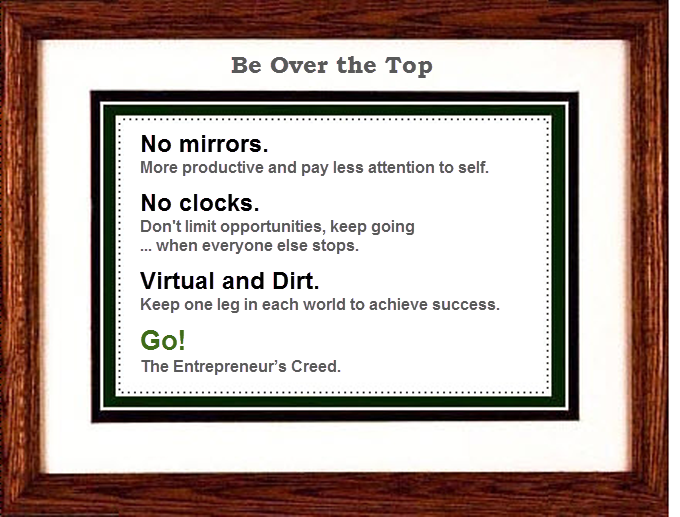 No mirrors. More productive and pay less attention to self.
No clocks. Don't limit opportunities, keep going when everyone else stops.
Virtual and Dirt. Keep one leg in each world.
Go! The Entrepreneur's Creed.
Summary:
Be productive, don't follow the crowd, think in multiple dimensions, never stop.