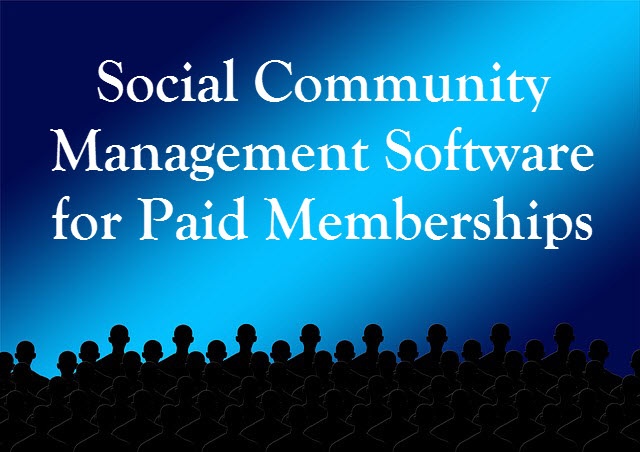 You are about to create your own group, tribe or community. You begin first to look for community management software for paid memberships but pause for a moment and consider the pros and cons of creating your own community.
Managing a membership is much different than a social community membership.
The Pros of Creating Your Own Community
What's the benefit of creating your own community with so many already available?
Driving Traffic to Your Site – Let's say that you start a forum on your own domain. If you're successful in creating a popular community, you'll be driving a lot of traffic to your website. The traffic, in turn, will lead to the next benefit.
Increasing Your Income – There are several ways to monetize a community. The direct approach is to actually charge your community membership fees for entry into the community or advanced privileges, such as the ability to promote themselves more within the community and premium content.
If your community is tied into a business, having the additional traffic to your site is bound to lead to converting community members to clients, or getting clients to join the community so you can later upsell them with additional products or services.
There are the indirect forms of monetization, such as capitalizing on the additional traffic to your website and offering advertisers banner space.
Becoming an Authority – If you become a successful community leader, you could become an authority in your industry as the administrator of a thriving community.
The Cons of Creating Your Own Community
Here are a few considerations to think on before starting your own community:
Startup Costs – To maintain a community on your own site, you'll have to invest in the development or customization of community software, such as a forum program or social networking plugin. There is a list of options below.
Administration Time – The next major factor in maintaining your own community is administration. This involves everything from managing the software platform to moderating the activity among members to be sure that there isn't any abuse of community rules or harassment of other community members. Without this kind of administration, the community will quickly fall. Harness the software platform.. make it sing.
Sticky Members – It's not just about getting people to sign up, but getting them to keep coming back to your community and participate as much as possible. Unfortunately, what some people forget is that there are sometimes too many communities out there, and not enough time to devote to all of them. If your community is not at the top of its game and requires too much involvement, members might start dropping off in activity.

Here are a few online community management software options where you can charge for memberships.


Wild Apricot is online membership software for associations, non-profits, clubs and subscription websites.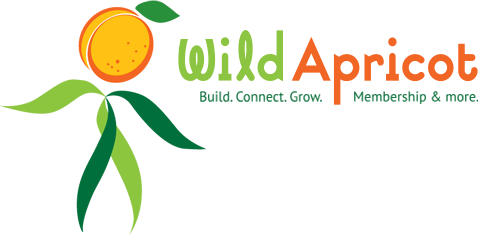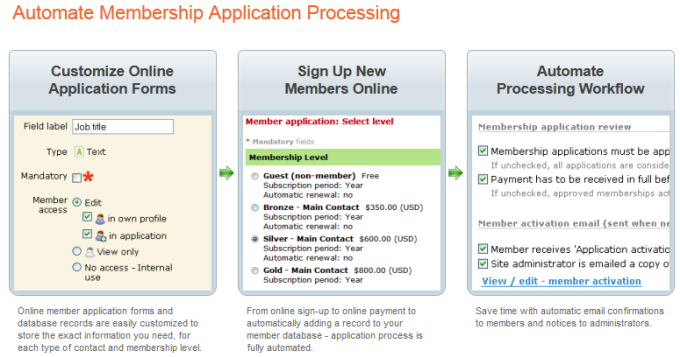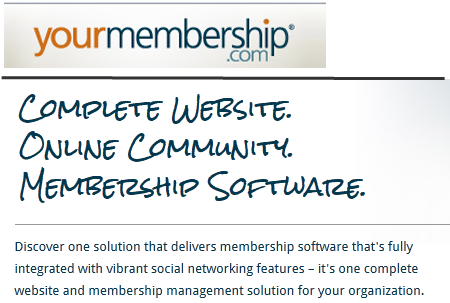 Accept subscription payments, manage customer profiles, deliver digital content, integrate with your blog, forum, or CMS, send opt-in newsletters, run your own affiliate program everything is easy with aMember Pro.

Your key to an awesome social community. Create a perfect social website to bring people together. With your own look and feel, and choice of social integration, Ning opens new doors to revenue and involvement.
---
There are more but I bet your best choice is on this list. Avoid the concept that if someone you know is using software, so should you. Every business is different. Get a personal tour from the software company. Your business success will rely on the stability and ease of use. Trust but verify.
Let me know when you start your community.