Before marketing can be effective, the entrepreneur must understand people. Richard Gabel shares deep thoughts on how technology is influencing the culture and core of society and how new technology feeds the wants and needs people have. Richard makes a serious point about whether marketing results be measured by the number of Facebook fans or the appearance of the marketing vehicles.
Richard Gabel has been in the thick of business turnarounds for many years and has shared a few thoughts about marketing and the rapid changes happening in this guest post:
Marketing is About Making Money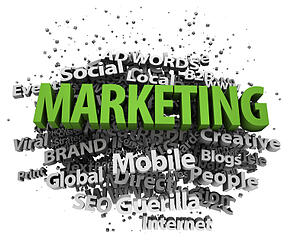 You were once on top of the world and now sitting in status quo. You may have lost "the eye of the tiger", but we'll blame it on the recession.
Referral marketing once provided more business than they could handle ... back then.
The Great Recession has taken the wind out of the sails and so it's time to start rowing again.
The problem is all the rules have changed. The phone book, print advertising and word of mouth don't product the results they once did.
The new phone book is called Google, even the Encyclopedia Britannica is no longer available in print and word of mouth has been Yelped out of business.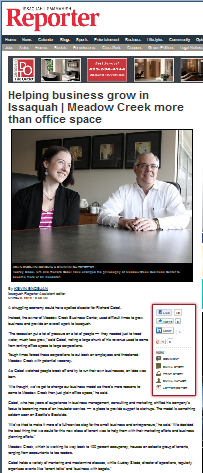 Effective websites are perceived as high maintenance. Outbound marketing like print advertising doesn't cut it in the information overload environment of today. Word of mouth does not cast a wide net. Targeted referrals, online testimonials and word of mouth via review sites are the way to go.
The foundation of any marketing plan is a strategy and a business plan. We assume today that you have that, but if you don't then help is available.
You have to know yourself and what you want to be when you grow up to effectively market yourself. That's is the basis of your content and becomes a part of your marketing message.
You also need to have an understanding of marketing, what it is and what it isn't. It isn't about the number of Facebook fans, the prettiest website or the slickest brochure. Marketing is all about making money.
About the Author:

Richard Gabel's mission is to provide small businesses the tools to grow and prosper. The offices at Meadow Creek are not just a place to work from, but your image to the market. Richard provides: Strategic Planning. Business Plans, Marketing Plans, Marketing Campaign Implementation. You can contact Richard at: Meadow Creek Business Center