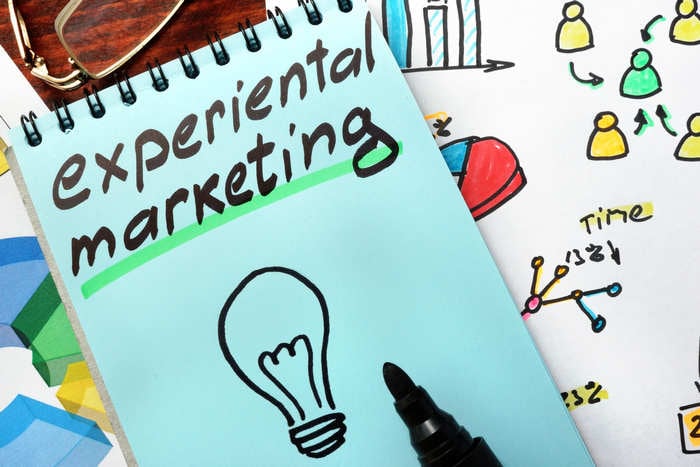 If you're anything like me, you find traditional forms of advertising a bit dull. We get exposed to TV ads, promotional sections in magazines and online ad banners so often that tuning them out comes naturally. Marketers have to work harder than ever to make impacts on audiences. Many choose to focus on experiential marketing, which is also called engagement marketing.
Experiential marketing's goal is to create immersive brand experiences for customers that they remember long afterward. Besides increasing a person's ability to recall a brand, experiential marketing typically forges a closer connection between brands and consumers. Here are some examples of why experiential marketing is such a world-changing idea.
It Delivers Promotions That Fit the Mood
Most people have seen ads that disrupt the overall viewing experience when watching a TV show. During breaks, people groan because even the most creative commercials take them away from the episode. Marketers keep this feeling in mind when bringing their product promotions to festivals.
Bonnaroo, which attracts tens of thousands of people to enjoy music and arts in Tennessee annually, offers an exciting variety of experiential marketing examples. Take LG's LaundROO Lounge and Vintage Clothing Swap, for example. It was a huge hit at the 2018 festival.
People could drop off their laundry there and have it washed and folded for free. Beyond the laundry equipment, this experience featured LG televisions, plus mobile phone charging stations. The vintage clothing aspect allowed people to browse through thousands of pieces of clothing to trade something they owned for garments that were new to them.

Why did festival goers appreciate this effort so much? I'd say that Bonnaroo taking place on a sprawling farm in the middle of summer has a lot to do with it. Thousands of people choose to camp at Bonnaroo each year, and it's hard to keep clothes smelling fresh throughout the weekend. Plus, the Bonnaroo grounds get muddy when it rains, which is another reason why LG's laundromat was especially relevant.
People flock to Bonnaroo and other festivals to enjoy carefree escapes from the everyday grind. LG's idea made it simple to take care of dirty clothes and keep people looking fabulous. The vintage clothing swap was also a smart idea since many of Bonnaroo's attendees are sustainability-focused and embrace opportunities to recycle.
It Lets People Experience Brands in New Ways
Lidl is a discount supermarket chain — not a place people associate with great-tasting wines. However, the brand hopes that changes once some lucky attendees in the United Kingdom participate in a 40-minute wine-tasting experience that happens in the dark. The servers even have to don night-vision goggles.
The grocery brand wants the event to encourage people to judge wine by taste alone, rather than by things like a fancy label or an expensive price tag. After sampling the beverages, people can buy all eight options from Lidl's Chateaux Noir range.
Assuming it kept such necessities in mind, this event could help people broaden their mindsets about wine. It joins similar efforts of retailers in the United Kingdom, including Tesco and Waitrose. It's timely that Lidl's tasting experience happens shortly before the holiday season when people are eagerly planning their festivities.
Experiential displays allow pop-up stores to become an experience in themselves. Since you're only open a few hours, something unique an interactive really draws people in to check out what you have to offer. Many commercial spaces make a nice side income leasing empty slots ro temporary stores using empty slots to temporary stores. Finding a popular location with a lot of foot traffic exposes the brand to new people and lets them experience your business in a new and exciting way.
Any lover of the hit sitcom "Friends" will love the idea of Warner Brothers' "Friends" set pop-up to promote the anniversary of the show. The photo ops will be set up in Boston and will include props such as the iconic couch, Central Perk coffee shop and even Rachel's and Monica's purple door.
Chicago also welcomed a Beetlejuice themed pop-up bar in the South Loop on October 17th. The entire pop-up is interactive with scavenger hunts and a scene that completely transforms the space.
It Can Be Family-Friendly
Designing ad campaigns that appeal to all ages isn't easy. Some professionals discover that experiential marketing is the key to success.
The marketing gurus behind Cinnamon Toast Crunch breakfast cereal wanted to draw attention to a collection of 16 cartoon "Cinnamoji" characters decorating their packaging. The team did so by building a five-room pop-up installation called the Cinnaverse and bringing it to places that families frequent.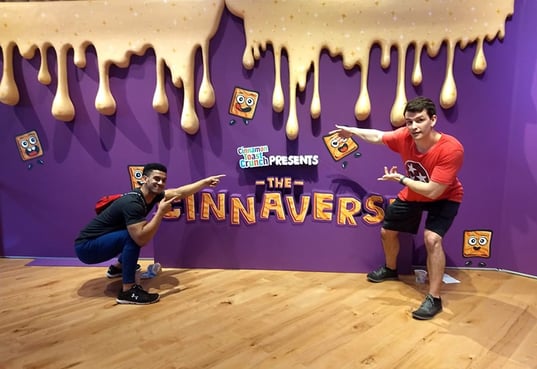 As people went to each part of the exhibit, they engaged with activities and photo opportunities that helped them enjoy the taste, smell and crunchy texture of the cereal. This isn't the first time the brand dove into experiential marketing with gusto. In 2017, it set up another experience near the Grand Canyon. The idea was to reach families on road trips and offer them cereal samples for sustenance.
It Helps Brands Diversify Their Efforts
Another perk of experiential marketing is that it enables brands to take new, more varied approaches when advertising. Promotional campaigns traditionally centered on the product for sale, but when companies highlight experiences, they can branch out.
Mercedes-Benz USA got people acquainted with the voice-recognition technology in its vehicles with an educational tennis experience led by star athlete Sloane Stephens. People triggered it by walking up to a specialized backdrop at the U.S. Open and uttering, "Hey Mercedes, teach me to play like Sloane."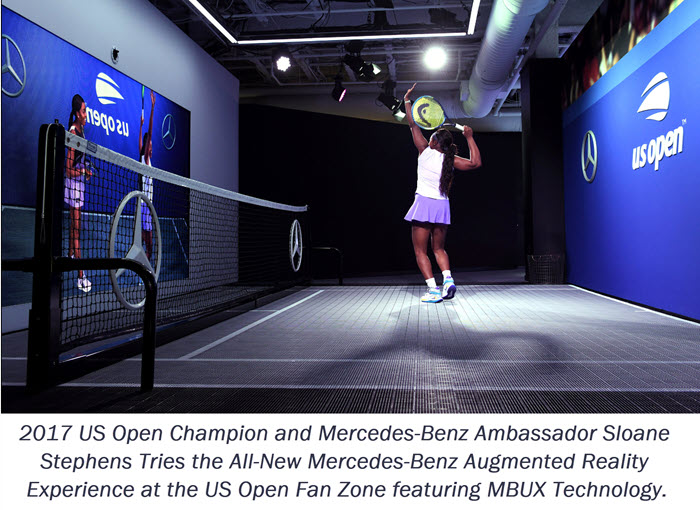 That launched an augmented reality (AR) experience where people swung an untethered racket and followed the prompts given to them by the tennis star. This example shows how even though Mercedes-Benz didn't use experiential marketing to directly promote a car, it still captured attention and fascinated people.
Experiential Marketing Will Continue to Revolutionize Marketing
These examples emphasize how experiential marketing is not a fad. Instead, it's an option that enthralls people and puts them more in touch with brands. Expect companies to continue using it for the foreseeable future. Your idea for experiential marketing might seem a little wild, but it might be the next big hit.
About the Author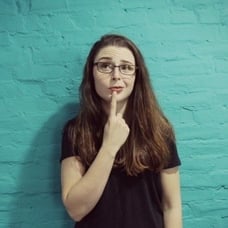 Kayla Matthews is a researcher, writer and blogger covering topics related to technology, smart gadgets, the future of work and personal productivity. She is the owner and editor of ProductivityTheory.com and ProductivityBytes.com. Previously, Kayla was a senior writer at MakeUseOf and contributing freelancer to Digital Trends.
Kayla's work has also been featured on Houzz, Dwell, Inman and Curbed. Additionally, her work has appeared on Quartz, PRNewswire, The Week, The Next Web, Lifehacker, Mashable, The Daily Dot, WIRED and others.