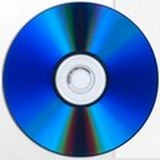 As an entrepreneur (& addicted marketing guy) I have little desire to be a "programmer" or "coder". Instead I keep an arsenal to help me keep business faster, easier, simpler (& funner). I will not always search out the "best" for the same reason I do not drive a Jaguar or live in a mansion.
Functionality, ease of use, and quick learning curve are all a consideration. AND I love free. I started using many of the tools on the list below for free, and have since upgraded (i.e., 'the Brain').
I share these with you because I wish someone had shared them with me when I was starting.
In alphabetical order, these are software programs and tools I use. It is not all inclusive, but to list everything I have in my arsenal may overwhelm you. I bet you have not heard of a few of these. (It is a long list!)
Most are free:
Advance System Care free (with upgrade option) Slow down, freeze, crash, and security threats are over. Advanced SystemCare Free is a comprehensive PC care utility that takes a one-click approach to help protect, repair, and optimize your computer.
Animoto - free with upgrade option. The end of slide shows. Animoto videos-music videos for your images and pictures. High production value motion graphics synchronized to every beat of your music. I love Animoto!
Articulate Presenter - With thousands of customers in more than 75 countries, Articulate is the ... rapid e-learning with a set of powerful authoring tools.
AVS4YOU - AVS Video Converter, AVS Audio Editor, AVS Mobile Uploader, AVS Audio CD Grabber.
BlogTalkRadio - free. BlogTalkRadio is a provider of thousands of internet talk radio shows. Our streaming and archived shows are produced by anyone that wants to be an internet radio host.
theBrain - free with upgrade option. Visual Information Management Simply type in your ideas. Drag and drop files and web pages. Any idea can be linked to anything else. Using your digital Brain is like cruising through a Web of your thinking. See new relationships. Discover connections. Go from the big picture to a specific detail in seconds. Accelerate your mind. I love this one big time.
CamStudio - free. Able to record all screen and audio activity on your computer and create industry-standard AVI video files and using its built-in SWF Producer can turn those AVIs into lean, mean, bandwidth-friendly Streaming Flash videos (SWFs).
Camtasia - Train. Teach. Sell. This is the power of screen recording. Delight audiences near or far with training, presentations, demos, and screencasts that get results and look fantastic. Camtasia Studio software is smart, powerful, and makes you look like a pro. One of my favorites.
Domain Tools - free. Wildcard search of all current/deleted/expired whois domains. Domain Suggestions Engine serves over 10 Billion suggestions a year. A wide variety of tools for managing and searching domains.
eVite - free. Free online invitations, free ecards, birthday invitations, party invitations, birthday ecards, party ideas - Evite has everything you need to throw a party or have an event. (This can be used for business too!)
FreeConferenceCall - free. Over 7.5 million connectons per month. Whew. Their mission is to redefine the one-to-many communications industry by providing high quality features, excellent customer service and the best pricing models available. Not limited to just teleconference calls.
Grasshopper - With an Advanced Phone Number from Grasshopper, callers can reach you wherever you are--on your cell, in the office, or at home. With Grasshopper, it's easy for entrepreneurs to sound professional and stay connected. Good service.
Gravatar - free. Lets weblogs and similar sites display user-provided pictures from a central database.
HostGator - Hostgator offers web hosting, reseller hosting, and dedicated servers. Over 1800000 websites trust Hostgator for their web hosting needs. Good services.
Jing - free with upgrade option. Use Jing to capture anything you see on your computer screen and share it instantly...as an image or short movie. Very nice program! Techsmith is one of my favorite.
Magic Jack - free trial. magicJack.com - Never pay a monthly phone bill again! Free local and long distance calling in the USA and Canada. 100% Risk Free 30 Day Trial. I have found this very helpful!
PDFEscape - free with upgrade option. PDFescape enables you to open and edit PDF files & forms online, free! This Firefox extension allows you to automatically open PDF files you discover online.
Phonevite - free. PhoneviteTM is the most popular, award-winning, community-based voice broadcasting service.
Photosynth - free. Photosynth creates an amazing new experience with nothing more than a bunch of photos. Creating a synth allows you to share the places and things you love.
Replay Media Catcher - Capture just about any streaming media and save it to your PC where you can then watch it at your leisure. Very handy to have.
Replay Media Catcher - Contains seven incredibly handy software programs that provide all the tools you need to capture media from the internet. You can record radio, save music as MP3 files, download video and convert and edit your recorded files.
ShareThis - free. ShareThis is here to simplify and accelerate your online world. In short, we make sharing content as instantaneous and customizable as possible.
Sitemaps Generator - free. Offers a sitemap generator that creates Google sitemaps in XML format, together with text and HTML sitemaps. Free online to a maximum 500 pages or purchase. Works well!
SlideRocket - Quickly create a great looking title slide in SlideRocket. ... Import a PowerPoint into SlideRocket and add it to your slide library for future use.
SlideShare - free. Slideshare is a site where you can host your presentations and share them with others. Presentations can be linked to the site itself or else embedded into your own website.
Slydial - free with upgrade option. Slydial is a voice messaging service which connects you directly to someone's mobile voicemail... pretty sly huh? I love Slydial but please keep it a secret.)
Snagit - free trial. Snagit Screen Capture - All the screen capture and image editing functionality you'll ever need, in one simply powerful program. I truly appreciate Snagit.
SurveyMonkey - free. SurveyMonkey.com is a revolutionary tool to create and publish custom surveys in minutes, and then view results graphically and in real time.
Terapeak - eBay research tools and eBay market data can help you increase your profits while selling on eBay. Terapeak is the industry leader for eBay research tools. Use it for more than eBay!
Wordtracker - free with upgrade option. Use Wordtracker to discover the best keywords for your website.
There are dozens more I am interested in but the days are short. Did I miss any that you may appreciate and want to share? Let me know with a comment.
updated 6-21-2021