Business success barrier: Selling. To overcome the selling barrier, we have invited Dike Drummond MD to be a guest today. Dr. Drummond focuses on key issues with a combination of education and inspiration which should help you find that "ah-ha" moment for how to sell better.
Get Real or Go Home –
The New Trend in Business
More Clients without fancy sales tactics? Try the latest marketing trend in today's economy - Authenticity!
Are you noticing a change in the way people are responding to "sales pitches" lately?
They just aren't saying YES to high pressure closing techniques and sales formulas the way they did back in the boom times of 2004-2007 – THANK HEAVENS!
I don't know about you, but I am personally both happy and relieved to know that business success no longer hinges on whether or not you know the "take-away close" or other artificial-feeling techniques. Now, we are getting back to the fundamentals of Client Enrollment, and the most important element in today's sales environment is …
Authenticity
Here's what I mean:
Your prospects want to know the answers to a series of questions that have nothing to do with Sales Techniques. They want to find out if you are "For Real" … this is a full-on Authenticity Check.
You must be prepared to answer the following:
Do you "get me"? Do you understand what I am experiencing and what it feels like?
Have you been in a similar situation yourself? Tell me about it.
How would it benefit me to work with you?
Why do you care about people like me? Where is your passion?
And your prospective clients are not looking for formulaic answers … they want the honest truth.
Answering questions like this can sting. Try it for yourself.
Imagine a prospect is sitting in front of you right now asking these questions. What would you say … and even more important, how would it feel to have to dig down and come up with an answer?
About the Author: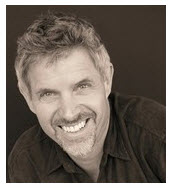 Dike Drummond MD - Author of "Stop Physician Burnout - what to do when working harder isn't working". The first step by step manual for any physician to lower stress, prevent burnout, build a more Ideal Practice and a more Balanced Life. Learn more and get your copy at: www.TheHappyMD.com/book