Video is not a new concept. It has been one of the key startup marketing ideas for years. However, while in the past, video was simply an afterthought in a brand's marketing campaign; today, it is an essential element of all successful growth hacking - especially for startups.
But what is so important about startup video marketing? Here are the top nine reasons why all startups need video marketing in 2019:
1) Consumer Preference
Did you know that in 30 days, more video content is uploaded online than any U.S. television network has produced in 30 years? Or that 500 million people watch videos on Facebook daily?
It's no secret that videos are an incredibly popular form of content. However, it's important to note which types of videos are in high demand.
Between 2014 and 2015 alone, "how to" searches on YouTube increased by 70%. Consumers are watching more startup explainer videos than ever before, which is great news for small startups with high-quality services and products to offer.
2) Competitive Advantage
The majority of businesses – in all industries – are using video marketing. In fact, 87% of marketers use video already for their marketing campaigns.
Contrary to popular belief, the popularity of video marketing is not limited to B2C companies. There is strong evidence supporting the rising effectiveness of B2B video marketing, and at least 5 reasons to try it yourself.
Regardless of your industry or type of business, chances are that your competitors are already using video. This may discourage some new brands from using video, but it shouldn't.
The very reason why large companies are using video marketing is that it's working! It can work for your startup too. One of the most impactful startup marketing tips for the coming year is to prioritize startup video marketing.
However, you have to think quality over quantity. Often as a startup, you'll have only one shot to impress the audience, so make it count.
3) Increase Brand Awareness
"How to" startup videos, startup explainer videos, and even video testimonials have been proven to capture viewers' attention. After watching a brand's video, 65% of consumers can remember the exact visual three days later and 64% of consumers are more likely to buy the brand's product online.
They say that a picture is worth a thousand words, but we say that a video is worth a thousand more. With data like this, there's no question that your businesses could leave a lasting impact on customers by prioritizing startup video marketing.
The data above shows that video can lead to increased brand awareness, increased sales, and increased trust. When consumers see videos from brands- especially smaller startups that may not yet have a reputation- they can feel a personal connection to the brand, which forms trust. When consumers trust you, they are 62% more likely to buy your product or services.
4) Increase SEO
Google's algorithms are constantly changing, but one factor has remained constant: the Google algorithm ranks websites higher if users spend a significant amount of time on the site.
The data above has already proven that videos capture the interest of consumers, so what is a better way to get users to stay on your site longer than to include engaging videos?
However, when it comes to startup growth hacking, it's crucial that your video marketing content is high quality. Google's algorithm is getting more and more complex; an update earlier this year has placed a strong emphasis on quality, regular posting, and the location of videos.
Here are a few ways to use videos to increase your SEO:
Post quality content often: Websites that regularly post high-quality videos have seen their organic traffic from search engines increase by 157%.

Post videos on your landing page:

If your website has a video on its landing page, it is 53% more likely to show up on the first page of Google.
5) Increase Conversion Rates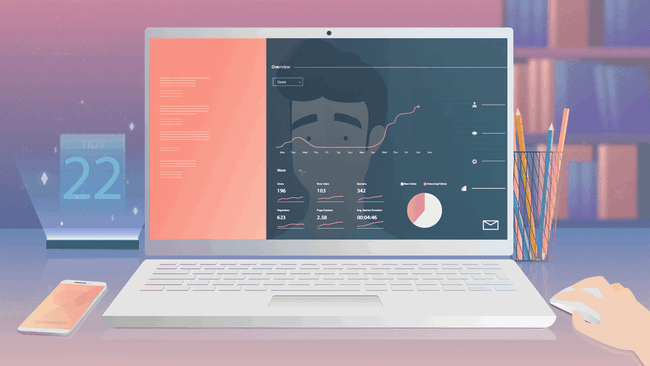 There's no denying that video marketing engages customers and inspires confidence in your brand. That's why video marketing is one of the best startup marketing ideas for next year.
The main reason for the popularity of startup videos is that the brain processes visuals much faster than text – 60,000 times faster, to be exact. That's how videos help convert leads into paying customers.
The rate at which videos lead to conversions varies based on the video's content and the location of the video. So to get the best results it's important to know which type of video content to use at each stage of your sales funnel.
Here are some encouraging statistics to show you the true value of video marketing for increasing your conversion rates:
6) Instantaneous Feedback
Startup video marketing has never been easier than it is today. With video analytics, you can learn precisely who is watching, from where, and for how long. Youtube, Vimeo, and most other platforms provide this data for free so you can quickly discover trends and adjust your marketing accordingly.
Additionally, there is a rise of new video hosting platforms. Some of the platforms charge, some are freemium, but most importantly – they all provide better analytics and built-in interactive features. Regardless of how incredible your startup videos are, you need a reputable video hosting platform to be successful.
Take Wistia for example. This groundbreaking video hosting platform offers a variety of analytics and added features including:
A/B testing for videos embedded in a site

Quality hosting

Built-in CTAs and actionable contact forms that increase sales

A video player that can be personalized to represent your brand
Wistia offers all of this without the presence of ads, which is why it is such a popular video hosting platform.
Most large brands are now hosting video on their own websites or separate dedicated services like Wistia to have better control over their content. Great thing about Wistia is that you can opt for their free plan and use it forever, as long as you host under 4 videos.
This free Wistia plan will enable you to track your videos' performance and use advanced features like turnstiles and call to actions just like a paid one, so you can generate leads with website videos more effectively.
7) Attract Mobile Users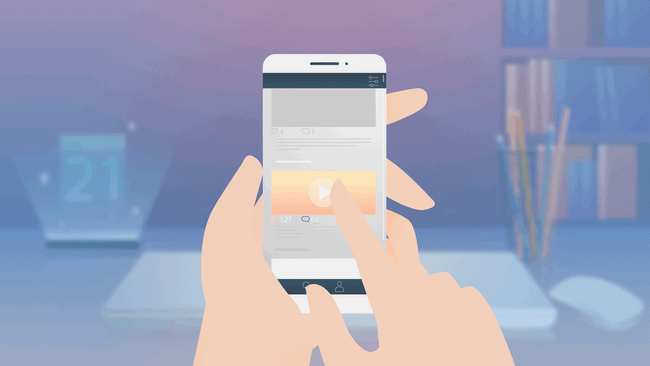 Many people today access the internet via their mobile phones. In fact, 49% of web page views around the world are viewed on a mobile device.
People are using their mobile phones for everything today – checking emails, visiting social networking sites, and even watching startup videos.
One of the main reasons behind this is the automatic playback on mobile that every social network features today. It's also incredibly convenient to watch videos on your handheld mobile phone because its portability allows you to watch videos from anywhere.
It's safe to say that the more smartphone users exist, the more people will be watching videos on those devices. This is great news when it comes to growth hacking with videos.
A study conducted by Google shows that those who watch videos on their phones are 1.4 times as likely to watch ads, 1.8 times more likely to share the content, and 1.6 times more likely to tell their friends and family about the video content they watch.
8) Social Media Platforms Prefer Video Content
On social media platforms, video content is shared 1200% more than both text and images altogether.
In fact, in 2017 Facebook doubled its investment in video marketing. The platform's clear preference for video is evident in Collection, its new ad format that gives advertisers the opportunity to promote four products beneath a video. Video is clearly important to both e-commerce and social media platforms.
However, Facebook isn't the only social media platform prioritizing video. Both Instagram and Snapchat offer a wide variety of startup video marketing opportunities, including the "stories" feature and shoppable videos. Leading marketing experts actually believe that shoppable videos will soon become "the norm."
9) Virality
With videos on social media being shared 1200% more than any other content, it's obvious that videos have the highest potential of any other content to go viral.
Take YouTube for example. 30 million people open its website and app every day and the platform has 300 hours of video uploaded every minute. With so much content – and so many people watching – it's easy to see how videos on the platform could go viral. 40+ YouTube Statistics That Matter in 2021
The virality of videos is a huge benefit to marketers because it means that their brand has the potential to be seen by millions of people. There are many businesses who have had videos go viral in the past, from Dollar Shave Club to TrueMove H. The virality potential is there; you just need to know how to access it.
Conclusion
Startup videos are already the most crucial marketing tool, and they are definitely going to remain such in 2019. So, if you want to see your startup hitting a home run, make video the foundation of your marketing strategy in the upcoming year.
Finally, keep in mind that a high-quality video production requires more than just hitting the record button. In the case with video animation, production takes at least three weeks, and there's a lot of work that goes into it.
About the Author
Verstiuk Production is an animated video company serving startups, SMEs, and digital agencies. They create hand-drawn animations, motion graphics, 3D, and whiteboard videos that promote products and services.