Diagram Software fast and easy. Gliffy is a free online software tool.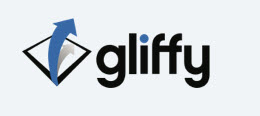 With Gliffy online diagram software, you can easily create professional-quality flowcharts, diagrams, floor plans, technical drawings, and more.
Gliffy is an online diagram editor to make it easier than ever to create great looking drawings.


Flow charts
Gliffy flowchart software is great for Flow Charts, process flows, or Data Flow Diagrams
Drawing a professional-looking flow chart, data flow diagram, or decision making process has never been so easy. With an intuitive interface that works just like the office applications you are used to, Gliffy's free flow chart software helps you create and share an endless variety of flow charts.
Process Mapping
Data flow diagram
Decision making process flowchart
Mind map
Organization Chart / Org Chart
Cause and effect flowchart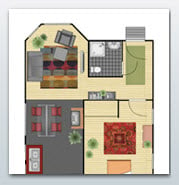 Floor Plans
Gliffy Floorplan software makes it easy to create and share your designs
Draw custom, professional-looking floorplans easily with Gliffy free floor plan design software. A library of shapes makes it easy to drag and drop furniture, appliances, plants, and more wherever you need them.


SWOT
Create and Share a Diagram of a SWOT Analysis with a Free SWOT Template
Present the results of your SWOT analysis in a professional-looking SWOT template. Gliffy free SWOT diagram tools make it easy.


For those one time quick projects, it may pay off to get it done with old fashioned tools. Paper and pencil still have plenty of power in the right hands.
If your success depends on constant innovation, training a team, presenting ideas, pursuading or making a point; tools such as Gliffy might be the answer.
iPads and look-a-likes are already a primary method for innovative presentations.
Where to find Gliffy: gliffy.com