Before you consider a free firewall software option, what is a firewall?

A firewall is a system designed to prevent unauthorized access to or from a private network. Firewalls can be implemented in both hardware and software, or a combination of both. Firewalls are frequently used to prevent unauthorized Internet users from accessing private networks connected to the Internet, especially intranets. All messages entering or leaving the intranet pass through the firewall, which examines each message and blocks those that do not meet the specified security criteria.
If you use a computer at home, the most effective and important first step you can take to help protect your computer is to turn on a firewall.
If you have more than one computer connected in the home, or if you have a small-office network, it is important to protect every computer. You should have a hardware firewall (such as a router) to protect your network, but you should also use a software firewall on each computer to help prevent the spread of a virus in your network if one of the computers becomes infected.
Free firewall software already built in:
Free - Windows 8, Windows 7, Windows Vista, and Windows XP SP2 or higher have a firewall built-in and turned on by default. (Note: Support for Windows XP ends in April 2014.)
If the Microsoft built in firewall does not make you feel secure, here is another option:

Another free firewall software option is Comodo.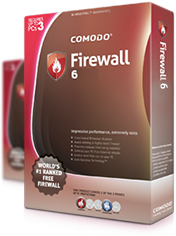 Comodo Firewall
Software
Basic Firewall protection
Keeps you updated on all suspicious files
Prevention-based technology stops viruses
Automatic updates for the most current protection
Has an extensive list of over two million known PC-friendly applications.

What will it take to make you feel more secure? If these options don't work, you will head over to Amazon and look at hardware. Stay safe!