Connect Your Contacts. Build Profitable Relationships With Nimble - the Social CRM.
Nimble automatically pulls your contacts into one place so you can engage them across any
channel (LinkedIn, Twitter, Facebook, Google+, Skype, Phone, Email) in one easy to use interface.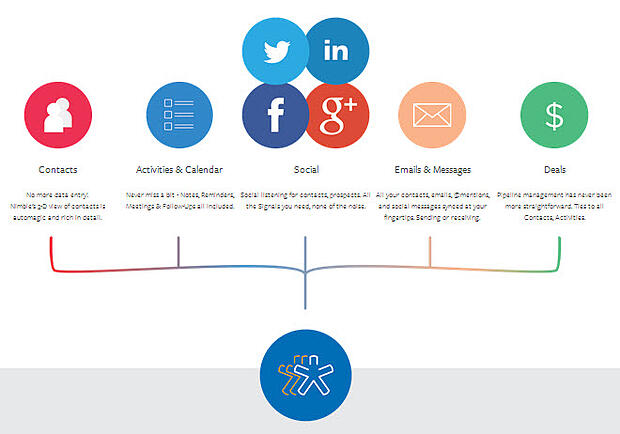 ONE VIEW TO RULE THEM ALL
Nimble's CRM deals, engagement tools, social listening and
companion mobile app mean you can do it all... Efficiently
With Nimble, you can easily connect all of your contacts, calendars, communications and social conversations. Listen to and engage any individual in order to attract and retain the right customers.
The video takes you step by step through the features and an overview of how to use it.
Need to time to think about it? Nimble has a free version here.
Nimble also connects automatically with Hubspot with a special app. Not yet a Hubspot user? Reach out and introduce yourself and request a free personal hands on demonstation here: