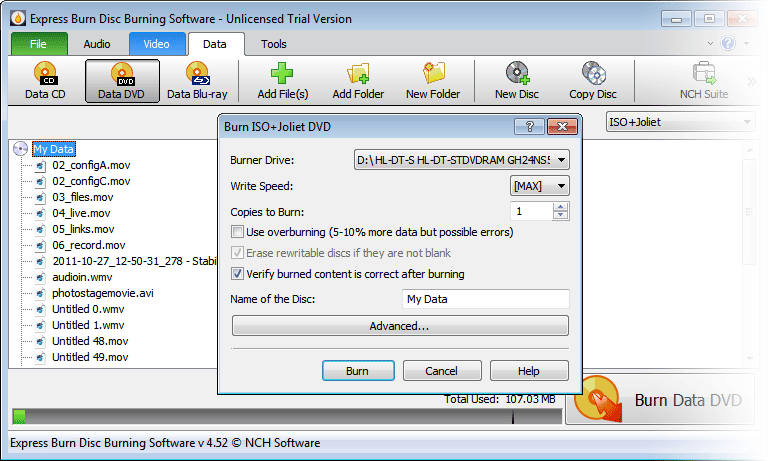 This screen shot shows how simple the Express Burn software is to use.
Burn Audio CDs and Data CDs, DVDs or Blu-ray Discs
Record data or audio discs quickly and easily by dragging the files you want onto the icon and clicking Burn CD. The software then does the rest, including converting the files if required.
Express Burn can also burn data DVDs, data Blu-ray discs and data HD-DVD discs, save ISO images and supports over 20 more audio formats.
Like what you see?
Express Burn is said to be the fastest CD/DVD writing program in the world using proprietary optimizing systems.
But don't believe us, try it for yourself.
Burning a CD remains a simple and practical way to share large amounts of data at a very low cost. The physical CD in hand sends a message to someone and when they pop it into their CD/DVD drive, the ebooks, whitepapers, fact sheets or special reports can be ad-free. (except for yours) CD's remain a method to share large files when connecting with those who are more traditional. There are more in the real world who prefer a simple method of receiving information than you realize.
Keep Express Burn handy. This is one free software tool that gets it done.