Coach Maria Marsala has had business success in teaching others via the Internet for over a decade and is an avid researcher. It only makes sense to put her on your "go-to" list for business success.

Coach Maria with Free Software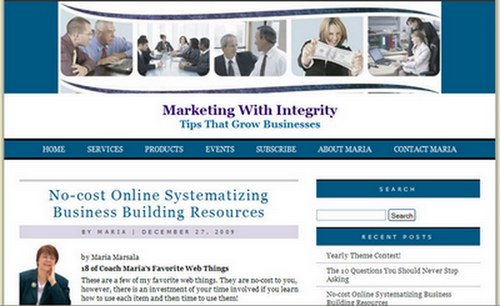 Don't stop there. Sign up, get your password and access even more free stuff.

Coach Maria has additional resources including the One Page Business Plan, classes, teleseminars and much more. Bookmark and connect.