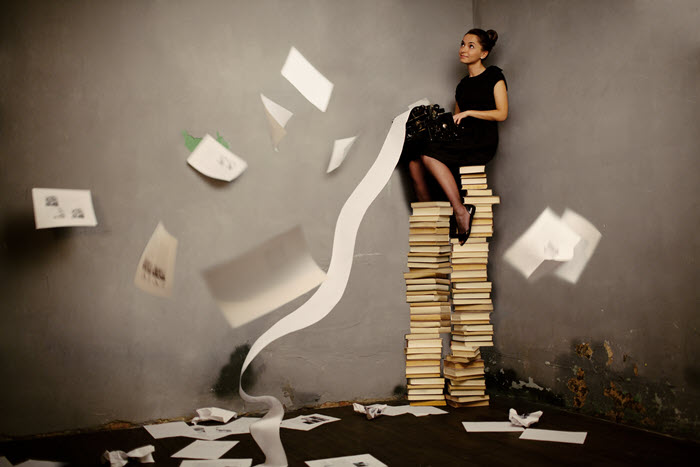 As far as the subscriber issue "Should a guest author first be a subscriber to be considered?" I get many unsolicited article submissions from people who are not regular readers of my blog. It is very annoying. I wish more would subscribe to my newsletter, rather than dropping by with a guest post and leaving (especially if it's not useful to my audience). But that's not usually how it works.
More often than not, I get emails with article submissions and proposals from people who barely read my blog.
I tend to not pay any attention to those because if I have to reiterate the most basic requirement of my submission guidelines, I'll waste a lot of time on people who only want to promote themselves and not my blog.
Instead, I try to make sure I acquire contributors who are familiar with my blog or have read a reasonable number of my posts. I find these kinds of guest bloggers are more dedicated to subscribing after a little while, but still, the chances of subscribing are low.
That way, we have a mutually beneficial relationship, and it is not one-sided. When a guest author and I swap posts, we're also exchanging trust. Each time a reader from your guest's blog sees their name tied to yours, you earn a little more authority.
While it's risky to ask a contributor who doesn't regularly read my blog to pitch in, continued relationships with bloggers are more dependable.
If your guest author wants to stick around to interact with your readers, you've started a productive guest blogging relationship. It's even better if they ask for feedback, so be ready to give them a feel for how they did.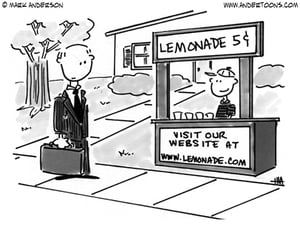 Watch out for guest bloggers who aren't producing the right content. Even if a contributor does subscribe to my blog, they might not grasp what makes a useful post or understand my vision for it. If your content is not generating the right response, you can clear this up by screening requests and discussing post guidelines on a deeper level.
When you're emailing back and forth with potential guest authors, you can eliminate a lot of writers by observing their requests. If a blogger starts to make these mistakes, I probably want to decline their request:
An unacceptable amount of spelling errors and bad grammar
Too many follow-up attempts that appear desperate
Irrelevant post ideas that won't fit on my blog
If a request comes in with topics that can't help your website, it's a sign the contributor didn't do their homework. You want a guest author who is attentive to your direction and style.
What guest bloggers do offer, though, is a chance for a blog to be exposed, so that's the thing I hope for when I accept guest submissions.
Also, guest blogging is a tool that can generate more traffic, and this tactic is a reliable way to establish authority. People usually consider blogs more credible when they have several contributing authors. You can boost your SEO performance because you are gradually gaining credibility and authority to prove your worth to Google's algorithms.
Since I am both a guest author and recipient of guest posts, I get why people wouldn't automatically subscribe (even though that's the best etiquette you can hope for), but I don't expect it 100 percent of the time.
If you're just starting as a blogger, it can build your reputation when you invite experienced bloggers in your topic area. Adding the opinion of experts can help you attract readers if they aren't familiar with you yet. In this case, well-known authors might not subscribe to your blog, but they're still lending a hand with their guest post.
If you're trying to create and grow a personal brand, these relationships are essential. Your social connections with the blogger and their followers win you some extra visibility.
Guest posts are an inexpensive way to do inbound marketing. When guests offer their time in exchange for some exposure, you don't have to pay them, and all you're giving is your time and a little effort vetting their content.
Should a potential guest author first be a subscriber to that blog?
It can't hurt, doesn't cost a cent and may even be a signal to the website owner of the commitment to connect and add value.
With these thoughts in mind, you can write for ProductivityTheory.com as a guest author. Start here >
About the Author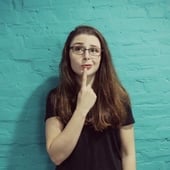 Kayla Matthews is a researcher, writer and blogger covering topics related to technology, smart gadgets, the future of work and personal productivity. She is the owner and editor of ProductivityTheory.com and ProductivityBytes.com. Previously, Kayla was a senior writer at MakeUseOf and contributing freelancer to Digital Trends. Kayla's work on smart homes and consumer tech has also been featured on Houzz, Dwell, Inman and Curbed. Additionally, her work has appeared on Quartz, PRNewswire, The Week, The Next Web, Lifehacker, Mashable, The Daily Dot, WIRED and others.