The rise of the internet makes it easier than ever for people to get the things they want or need simply by going to a website and placing an order — often receiving their merchandise the next day or even in a matter of hours. However, despite the convenience of the on-demand economy, I was curious about whether buying things online is genuinely better than shopping for stuff in a store.
I am an avid shopper and split my time between buying things in stores and online. Not long ago, I needed to buy some specific items and thought the circumstances presented perfect opportunities to figure out the best way to shop.
I decided to pay attention to my experiences with both options and use the outcomes to determine which one I preferred. The news coverage of how many brick-and-mortar stores are shutting down was another factor that sparked my curiosity. Do online stores spell doom for physical stores in all or most cases? Let's find out based on my shopping spree.
What Made Me Shop Online?
I needed to buy a dress for an upcoming wedding and wanted to see if it was possible to become a satisfied shopper without going to a store. I'm in the middle of a busy period at work that requires frequent overtime, and that makes it difficult to shop for things during business hours. Also, once I finish work, I typically don't like dealing with crowds and traffic. So, online shopping sounded perfect in this case.
My goal was also to find something relatively quickly because the wedding is in two months. Online shopping is a time-saver for many people, and it seemed like a practical way to streamline the experience.
However, my desire for increased efficiency didn't extend to all parts of shopping for things online. I'm a picky person with clothing and wanted to take my time looking at the options. It helped that I had a mental image of my ideal dress and figured I could probably narrow down the possibilities by entering specific Google search terms.
The Perks of Online Shopping: Unexpected Savings and Dynamic Product Descriptions
During my effort to shop for a dress online, I noticed several advantages that I appreciated throughout the buying process.
As a start, the growing number of stores that offer free shipping with no minimum purchase prevented me from spending more when choosing online shopping over conventional. I found numerous websites that didn't charge for shipping regardless of the purchase amount and appreciated not having to pay more.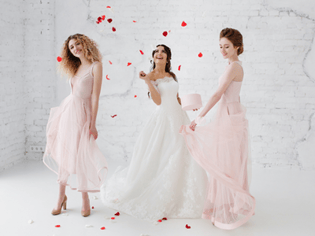 The ability to shop on my schedule was another advantage. I'm a night owl and feel most alert after 9 p.m. — when many stores have closed. I loved being able to sit in front of my computer and sip a homemade smoothie while browsing the options. Most sites had extremely detailed product descriptions, which showed pictures of the clothing from several angles and included a zoom feature.
Although I initially felt hesitant about the possible pitfalls of finding the right size by shopping online, that aspect proved trouble-free. That was all due to the excellent customer service given through a live chat feature when I had questions about sizing and was having trouble making my choice.
It was even possible for me to buy my chosen dress for an amount that was under my budget. A few days before I bought my dress, I signed up to receive newsletters from some of the e-commerce brands on my shortlist. That forethought paid off during the online shopping vs. in-store shopping experiment. I used a 25%-off discount code that arrived in my inbox just in time. Redeeming it was simple thanks to the straightforward checkout process.
Why Did I Decide to Shop in a Physical Store?
One of the things that's helpful about shopping in a brick-and-mortar store is that you can go to a place like a mall and buy products from several brands in one trip. It's especially useful to take that approach when specific assistance from an employee seems the best way to solve a problem. In this case, the on-demand economy didn't involve ordering something online and waiting for a quick delivery. It simply meant visiting a store during business hours.
I planned to take care of multiple needs on one trip by visiting several brick-and-mortar merchants. Plus, there was a tech issue I needed to take care of, and I didn't want to spend too much precious time waiting for a telephone-based support representative to assist me.
More specifically, I was having issues with getting consistent connectivity on my mobile plan and figured it'd be an optimal time to pick up a couple of new accessories for my T-Mobile smartphone.
There was a clothing-related aspect of this outing, too, because I wanted to buy several outfits for a vacation happening in four months. I'm already planning my itinerary and wanted to stay on a modest budget for my attire to increase the financial resources I could use for the excursion. I'd hoped in-store sales and clearance items would maximize the number of pieces I could afford.
Brick-and-Mortar Shopping Advantages: Getting My Phone Fixed Without Hassles
It didn't take long before I was reminded of why conventional shopping is often more suitable for meeting needs. The phone store was the first place I stopped, and the T-Mobile employee was excellent at resolving the issue I had. He knew how to make things right by listening carefully to my concerns and showing empathy about my troubles.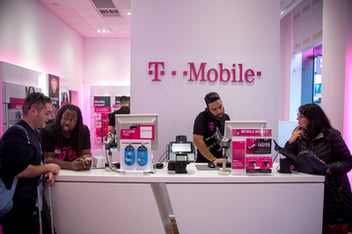 The steps he went through were very complicated, and I doubt I would have been able to do them on my own without in-person help. I'm fairly tech-savvy, but I get overwhelmed when following long lists of instructions. It also stood out to me that the in-store representative gave me a business card with his extension on it. He told me to feel free to call him if the mobile data started acting up again.
With my data woes behind me, I mentioned that I wanted to get some new accessories. The salesperson gave me advice about a few that would help me get more usage from the device, and he also showed me an ultraprotective case that he owns and loves.
That personalized approach helped me trust him. I left the store feeling confident in the outcome and feeling that, in this instance, brick-and-mortar retail won out in this round of the online shopping vs. in-store shopping battle.
Expanding My Wardrobe Through the In-Store Experience: A Superb Smart Mirror
When it was time to look for clothes, I liked being able to feel the fabrics, especially since certain materials make my skin itch. My game plan was to go to several specialty boutiques in my community, then see what a couple of my favorite chain stores offered.
Trying on the clothes was more efficient than expected since one of the retailers had a smart mirror. It allowed me to test different looks without getting dressed and undressed multiple times. I have a disability that makes it take longer than average to try on clothes due to a restricted range of motion in one of my arms. The smart mirror was fantastically convenient.
Even better, an accommodating fitting room attendant at the last boutique clothing store I visited offered to get me new sizes or colors as needed to further speed up the process. The employee even took the time to go to the stockroom and search for the size I needed by looking through a shipment that just arrived that morning.
The Joys of Cashless Shopping
As I soon learned, sometimes the on-demand economy supports physical stores. I was hungry after buying clothes, but I didn't want to take the time for a sit-down meal. So, I went into an Amazon Go store and marveled at another example of high-tech enhancements in stores.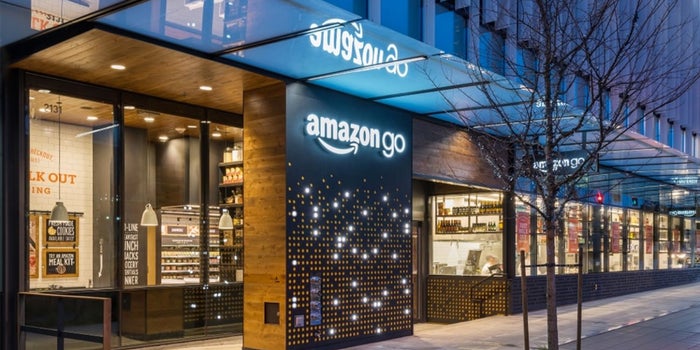 I was in and out of the store in only a few minutes due to having my billing information already on file with Amazon. I grabbed an egg salad sandwich, a fruit cup and a granola bar, then strolled out of the store without ever encountering a cashier or taking out my credit card.
I'm fully on board with cashless payments, especially when on a tight schedule. However, I also see the value in the fact that Amazon Go stores have started accepting cash. This gives shoppers more options.
Staying Connected at the Mall
When going on a conventional shopping trip, I prefer to bring a few friends along. All the people who often come with me were busy that day, but a mall I visited had free Wi-Fi. I used it when asking friends for real-time input on potential outfits via a messaging app.
I thought the complimentary Wi-Fi was a nice touch that showed the shopping mall management team was in tune with what today's shoppers want and need. Even though the mobile data on my smartphone is working now, I have a limited plan and didn't want to go over my allotted amount for the month.
Also, I went into one of the mall's department stores and downloaded an accompanying app. It had a directory and gave me relevant notifications about sales as I moved through each area. One of the announcements alerted me to a 50% sale on a bathing suit brand I love, so I took advantage of the offer and picked out a flattering tankini set. I probably would not have noticed the dramatic price decrease if it weren't for the app.
Taking Customers' Needs into Account Benefits Business Owners
In the end, I realized that choosing online shopping vs. in-store shopping was not as straightforward as I imagined. Although both methods had positive aspects, I had a slight preference for brick-and-mortar stores due to several key reasons:
The ability to have face-to-face interactions with staff when needed or desired.
The cool in-store tech — unexpected but welcomed.
The things individual stores/malls do to cater to guests' needs. I loved the department store app and free Wi-Fi, and the smart mirror was amazing.
The brick-and-mortar stores surpassed my expectations for thinking about and providing what other shoppers and I might want. Upon further reflection, I remembered that some of the online stores I chose did the same thing.
The live chat feature was exceptionally helpful for calming my uncertainties about finding the right size. I also loved being able to see each piece of clothing from different angles and zooming in to check out specific details.
Putting two top shopping methods to the test emphasized how tuning into customers' needs benefits business owners — no matter if those people have online stores or traditional ones. In that sense, I learned that the on-demand economy doesn't only extend to giving people their desired merchandise without delay. It also means paying attention to how people think and feel, then implementing the shopping factors that stand out in their minds.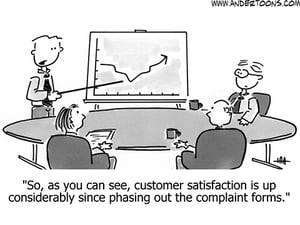 Today's society is one where people can go on social media feeds and post opinions about shopping experiences in minutes. When business owners prioritize excellent customer experiences that feel personalized according to what shoppers want, the likelihood goes up that people will feel satisfied and become repeat buyers through both online and offline channels.
About the Author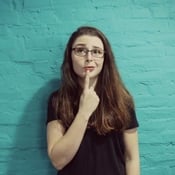 Kayla Matthews is a researcher, writer and blogger covering topics related to technology, smart gadgets, the future of work and personal productivity. She is the owner and editor of ProductivityTheory.com and ProductivityBytes.com. Previously, Kayla was a senior writer at MakeUseOf and contributing freelancer to Digital Trends. Kayla's work on smart homes and consumer tech has also been featured on Houzz, Dwell, Inman and Curbed. Additionally, her work has appeared on Quartz, PRNewswire, The Week, The Next Web, Lifehacker, Mashable, The Daily Dot, WIRED and others.