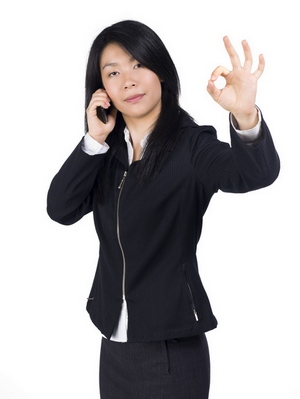 Startups and small businesses often use personal phone lines for business use when they're first starting out. While this may seem like the easiest and most cost-effective solution for your early months, you could be doing more damage to your business than you think. Having a business telephone can build your brand and help manage calls when you're off in investor meetings or visiting clients. As your business begins to get off the ground and you're considering a business telephone, you might be asking yourself a few questions.
Do I Really Need a Business Phone?
Determining whether or not you truly need a business phone system can be challenging. Budget, employees, and time invested in research are all things to keep in mind as you consider making the switch. Look at your needs as a business and determine if a business phone will make your business more successful. It is time for your business to invest in a company phone system when:
You are receiving more calls than you can manage. Separating private and professional calls can make prioritizing calls and voicemails easier. If your inbox is overflowing with messages, separating your calls can reduce the influx.
Your personal phone plan doesn't meet your needs. From minutes for long-distance calling to voicemails sent to your inbox, evaluate your communication needs and if your personal phone is meeting those standards.
You have multiple employees. Personal phones with varying area codes and voicemail messages is not good branding when those numbers are listed as direct lines. It is time to invest in business line when you look to build a better brand.
How do I Choose a Business Phone?
No matter your company or industry, there are a few things you'll want to consider before choosing a business phone system provider. Do you need smartphones for employees on the go? Is VoIP the most cost-effective option for us? These are only a few of the questions you'll need to ask yourself before choosing a provider.
Consider scalability. As your business expands, will you need to add more phone lines for the office, devices for employees on-the-go, or even a fax machine? Make sure you look for a provider that meets your needs now and offers easy adjustments for the future.
Think about customer calls. Are most of your calls inbound, outbound, local, or long distance? Make sure you choose a phone plan and provider that is geared towards the majority of your calls.
Choose between VoIP and traditional landline options. VoIP phone systems are generally a cheaper, though quality can sometimes suffer depending on your internet connection. Landlines may be a more secure option for rural companies.
Compare! Don't just go with a big brand because of the name. Compare pricing, features, service and connection quality to make sure you are finding the best fit for your business. Use an online directory, reviews, and referrals as part of your research.
There are a number of benefits that come from separating your personal phone from your business phone. You can brand your business and appear more professional and established. If you have a lot of personal and professional calls all going to the same phone, separating the two lines can make things easier. Ultimately, it is up to you to determine if your budget and business are ready for the transition.
Author Bio: Erica Bell is a small business writer who focuses on topics such as VoIP phones and company phone services. She is a web content writer for Business.com.