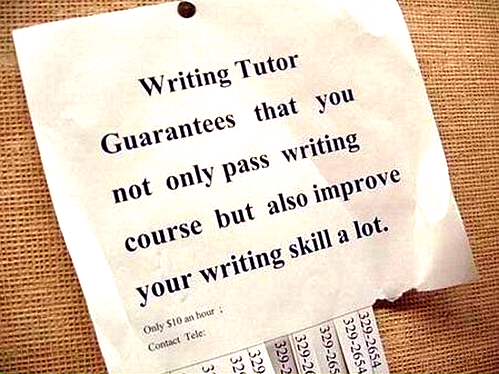 You have seen tutor signs similar to the one above and while their entrepreneurial commitment is appreciated, you will move on to another who has more skills.
Needs
"Learn" is one of the four "Ls" in "Seven Habits of Highly Effective People" by Stephen Covey. (Live, Love, Learn, Leave a Legacy) When a person stops learning, part of that person dies. Learning is more important than many realize. I highly recommend the book by Mr. Covey.
Free Educational, Training and Testing Resources
Free educational resources are available at Varsity Learning Tools. Over 75,000 professionally have written problems and thousands of distinct practice tests across 150 subjects. This includes subjects like history, math, foreign languages, and science for all experience levels.
This is especially important now for more professionals who compete in the world where the youth appear to be more "up to date". Those of us over 42 years of age know this is NOT true but must still find ways to prove that we are not antique dinosaurs ready for pastures.
Varsity Learning Tools also offers practice tests and problems for common standardized tests like the ACT, SAT, GRE, GMAT, LSAT, MCAT, ISEE, and SSAT. http://www.varsitytutors.com/practice-tests
40 million
To date, students have completed more than 40 million problems on the Varsity Learning Tools platform. Each question is tied to a specific academic concept, which means your students can pinpoint their particular strengths and weaknesses in almost any area.