Hire an interpreter? No, an interpreter or translator is not only unnecessary, it is not in the budget. There are companies and geographic areas (especially in Seattle) where this mindset is actually harmful to business.
Over the years several operations have puzzled over: "Why don't we have the expected sales results?" Considerations such as population, income level, family size and average age were all consistent within the demographic. When standing back and looking at the community, a theory that language was a barrier to growing and sustaining a successful business became a reality. By adding additional advertising, signs, support materials, the community better understand what services were provided and business boomed. It also became simpler to hire locally as they were no longer "outsiders".
It was such a simple "fix", looking back has me wondering why it was not more obvious to us. It was possibly a belief that an interpreter or translation service company would be "too expensive". After sales increases of 20% to 50%, it became obvious that thinking small inside the box was a mistake and communicating in more than one language a big plus.
Seattle and Tacoma are important ports for international business. If language is the only barrier to growing a business or expanding a sales area, Theresa Reyna is the founder and CEO of Interpret This Inc. and offers new opportunities for any business to connect with either the world or the local community.
When you consider that there is "over the phone interpreting" services available from Interpret This, no potential buyer should ever leave a store or business simply because there is a language barrier. With a call, the language barrier can be removed.
"Interpret This, Inc delivers practical linguistic solutions with the utmost professionalism."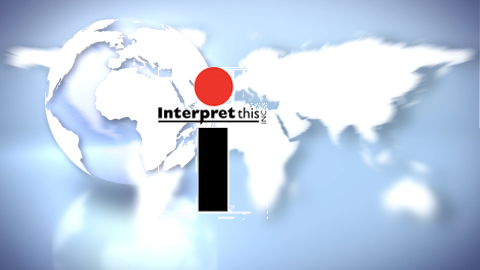 The Interpret This Inc team will help you communicate to your client or staff….in 175 different languages. Their mission is to provide professional and accurate translation and interpreting services to individual, Government agencies, non-profit and profit organization that interact with Limited English Proficient (LEP) clients on regular bases.
There is a team of proven experts in translation, interpreting and localization of multiple languages that you can have confidence in. A big plus is how they combine expert linguistic knowledge with an understanding of the target culture to ensure complete satisfaction with the services. Their experienced interpreters and translators are industry knowledgeable and certified.
Interpret This Inc. also offers ASL interpreting services.
Over the phone interpreting, onsite interpreters, translation services bring two parties together to create success. Why is this important? Take a look at the numbers and consider if this is important to you:
A few quick facts from the Census Bureau about the population in Washington State for 2011.
Population estimate: 6,830,038
Persons under 5 years of age: 6.5%
Persons under 18 years of age: 23.2%
Persons 65 years old and over: 12.7%
Female persons: 50.1%
Asian origin: 7.5%
Hispanic or Latino origin: 11.6%
Foreign born persons: 12.8%
Language other than English spoken at home age 5+: 17.8%
Total number of firms (businesses) as of 2007: 551,340
Total number of Asian owned firms as of 2007: 6.8%
Hispanic owned firms as of 2007: 3.2%
Language Spoken at Home
| | | | |
| --- | --- | --- | --- |
| | Washington | % | U.S. |
| English | 2,131,975 | 81.78% | 79.79% |
| Spanish | 186,145 | 7.14% | 11.46% |
| Other Indo-European Languages | 113,984 | 4.37% | 4.58% |
| Asian and Pacific Islander Languages | 149,035 | 5.72% | 3.22% |
| Other | 25,724 | 0.99% | 0.95% |
The data here on USA.com indicates there is a declining percentage of homes with English as the language spoken at home.

In the old days, many would simply say: No worries, we don't need that business, we don't need to hire people who don't speak English, we don't care much whether there is an issue with communication.
Those days are long gone and during tough times, businesses hungry for more sales, better teams, and legal sensitivities... ignoring the opportunities simply because there is a language barrier is contradictory to the goal.
Fortunately, Theresa Reyna and her team at Interpret This Inc remove the language barriers and manage large or small translation projects for businesses, from start-ups to Fortune 500 companies. Projects undertaken for businesses include:
Employee handbooks
Technical instruction manuals
Advertisements and marketing materials
Event posters
Brochures
Product catalogs
Newsletters
Presentations
If your business could reach out to the community who have not yet thought of connecting simply because of a language barrier, how would that change the next 12 months? Based on my personal success in the past, I believe you will be pleasantly surprised.
If you don't care much about the community and only looking forward to expanding your business internationally, a company such as Theresa's which offers interpreters and translators will become your right arm at every step.
Interpret This Inc is highly recommended. Contact them here: 1-877-257-5855
You may also choose to Request a Quote for translation services here >