We did a a little restaurant marketing research on Halloween. Instead of just handing out candy, we thought it might be interesting to learn what kids love.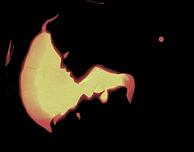 Here is what we put on a tray for their selection:
Pencils (skeleton and other odd shapes)
Oatmeal treats (for healthy reasons of course)
Small toys / trinkets (Halloween in nature)
What did this non-scientific - seat of the pants research show?
The skeleton pens went first.... they did glow in the dark too I believe.
141 kids came to the door (whew, in about 3 hours).
About 55 toys and pencils were selected from the tray and the remainder were healthy snacks (Quaker Oats style).
There was one complaint (no chocolate?) from an older kid.
A couple older kids put their backpacks on their fronts for the easy drop.
They most commonly came in large groups with many parents waiting on the sidewalk for their kids to return with their treasures (thumbs up for those parents).
Now... why hasn't a restaurant used one of the tools I have blogged about in the past (i.e., Sales Genie) and divided their local demographic area in sections to recruit homes to be sponsors for Halloween? If a business was to sponsor a house per ... every 15 blocks? You could offer to have one fabulous house hand out a grab bag filled with unbeliebable sponsored treats and toys. Would that not create a buzz in the community? The holiday already has dedicated attention and everyone rings the bell, gets their treat and is asking each other: "What did you get?" "Can I trade?" "Ohh.... that looks cool."
How often do you have people going door to door to connect?
Or, in reverse, I wonder if any trick or treaters would be willing to hand out fliers to the houses they visit in exchange for the treats / money / prizes.
Almost as good as the mailman! It would be a Unique Personal Invitation to each house.
Times are tough but the opportunities surround us. Sure someone will chuckle. The goal is to create head scratching, memorable (unbelievable) moments so people will know who is important (they are) and who is willing to show it (you are).
So... the next opportunity is ... Thanksgiving. Then Christmas.
I have an outstanding .. .unbelievable concept to put you on the map for Christmas. Been done and it works.
Will save it for next time.
How about your Halloween? Learn anything?